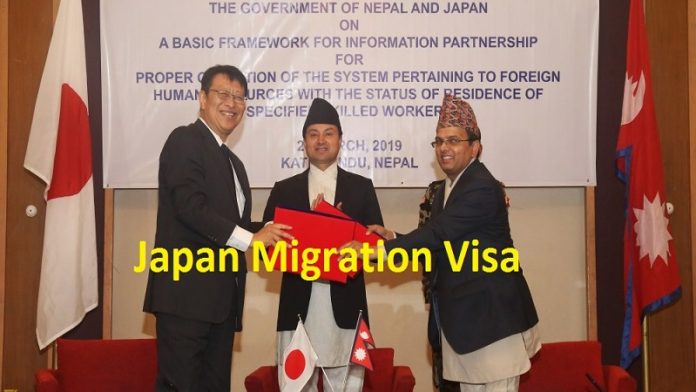 Japan Migration Visa is now open for Nepalese workers. The MOC between Nepal and Japan paved the path for Japan Migration visa for Nepalese youth.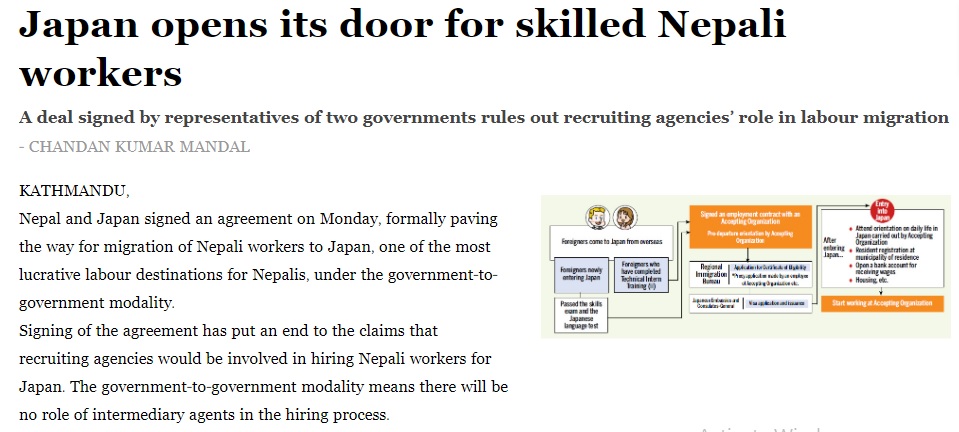 Japan Migration Visa for Nepalese Youths
Japan is the dream land for Nepalese youth for best salary. The bilateral agreement between two countries has made it possible for Nepalese youth to live and work in Japan.
So here give the details about the procedure to apply for migration visa in Japan.
The MOC between Japan and Nepal reads that it is G2G program. That is government to government program. Hence there is no role of agency to send Nepalese workers to Japan under this scheme.
Hence here by we would like to suggest all the interested candidates not to go after any agency.
The candidates willing to live and work in Japan must have two skills. Firstly he or she must pass the N4 language test. This test is basically based on general communication in working area and daily normal conversations.
Secondly you have to pass the skill test in you desired field. As mentioned in our previous articles Japan is going to take foreign workers in fourteen different areas.
We have separate articles about it. Hence if you need more knowledge about it please refers our pervious articles.
Who takes the Skill Test in Nepal?
According to the news given there will be a committee including both Japanese and Nepalese experts to take the skill test in Nepal. Many things are yet to be finalized. Hence in the days to come we will make you aware about it from here.
The interested Nepalese candidates can take the language test in every two months. So if you are not able to pass the N4 test first time then you can take the similar test after two months.
How many Nepalese workers are going in the first lot to Japan?
It is not fixed yet. According to the information japan will decide about it near future. However it is sure that japan will take Nepali skilled workers to their country.
Benefits of the this MOC memorandum of cooperation  
This mutual agreement to send Nepalese skilled workers to Japan has following benefits.
Nepalese workers get the same facility as Japanese workers.
They can apply for permanent residency in Japan.
Skilled workers can stay Japan on their desire.
High skilled workers can take their families.
We have prepared this article based on Kathmandu Post news on March 26 2019.