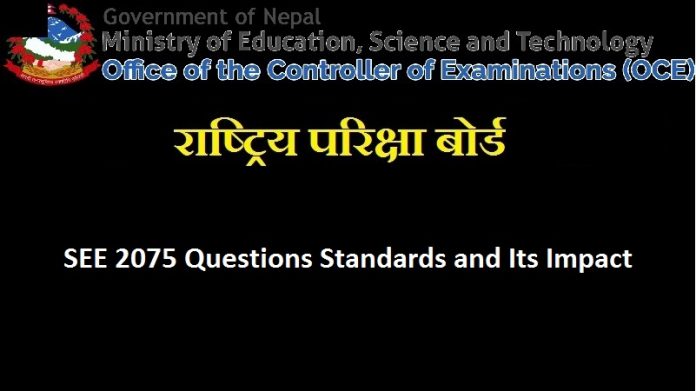 Here we discuss on SEE 2075 Questions Standards. Till the date all three subjects SEE 2075 Questions are not error free.
SEE exam of Province 2 New Time Table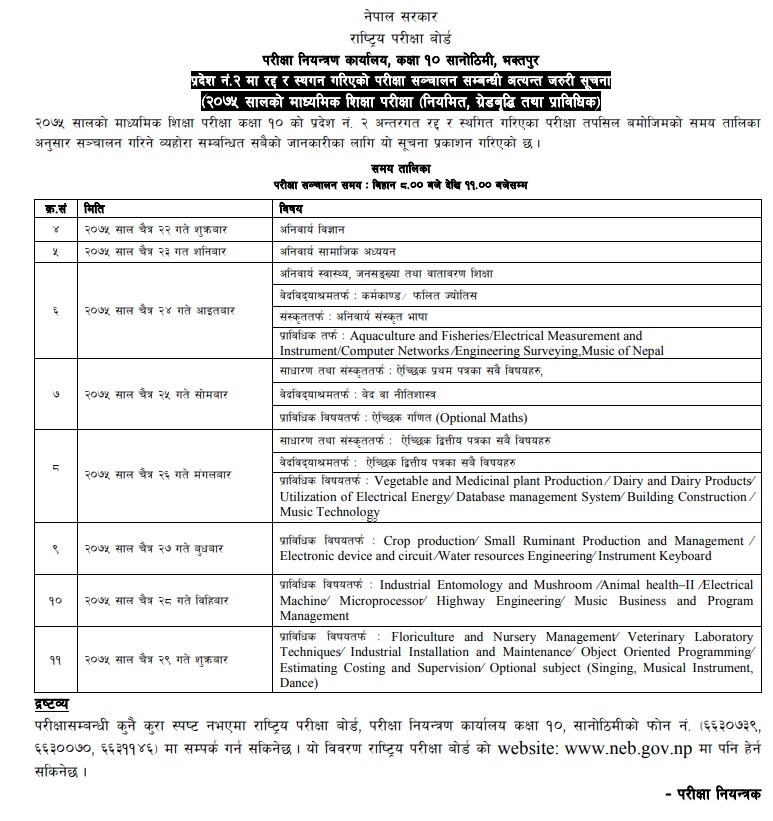 SEE 2075 Questions Standards and Its Impact
Naturally the students in exam hall are in panic mood. In such condition the errors in the question paper further increase the tension to the students.
Also Check: SEE Model Questions
This year the SEE compulsory mathematics questions in Gandaki province have error.
But the exam superintendent does not correct the questions in the exam hall.
Unnecessary Tension for the Students due to Wrong Question
The errors in the question paper creates unnecessary burden to the students. so the concerned high level body must think it seriously.
Please try to Produce Correct Questions in Board Exam
Students in the exam hall are supposed to get the correct question paper. By the way if the any sorts of board exam question papers have error must be corrected in time.
So we hereby want to aware the concerned authority not to repeat such errors in the days to come.
Any way the loos of the students is not refundable however if the National Examination Board Nepal is able to produce error free questions in upcoming days students will not suffer much.
How can be Such Errors Removed?
First of all there must be experienced teachers during item writing. As you know item writing is the first phase of questions preparation for board exam.
In the next phase there must be subject experts during questions moderation. If unconcerned subject teachers are employed during the question moderation such type of errors will repeat in the days to come.
Exam Superintendent must be Active
By the way if there are errors in the SEE or any other board exam question paper it is the first duty of the exam in charge to solve it immediately. It is the digital era so it is very easy to communicate to the higher authority for the suggestion.
What will happen if the wrong questions are not corrected in the exam Hall?
If the office of the controller of examination is not able to correct the wrong questions in time what about the solution given on wrong questions?
The government and its body must think about it. The weakness of the examination board must not give burden to the students.
Discussion on SEE 2075 Questions Standards and Its Impact
It is our common duty to make the easy environment for the students in the exam hall.
Finally let us hope that such errors in the board exam will not repeat in future.