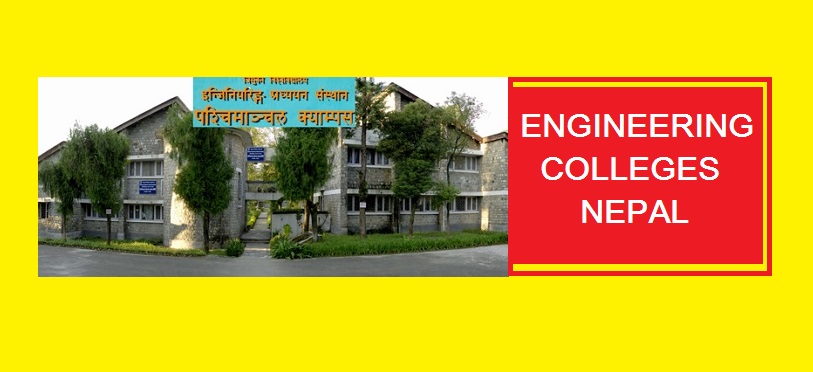 The engineering study is  very attractive in Nepal. Most of the students want to build up their carrier from engineering field.
Sometime due to lack of knowledge of the colleges students are in problems. Here is the list of Engineering Colleges Nepal.
There are many affiliated and university colleges of different university. This list of engineering colleges Nepal helps the student a lot.

TU Affiliated Engineering Colleges Nepal
Till the date Tribhuvan University colleges are in the first choice of students. The international universities also provides good recognition for the students of Tribhuvan University.
After plus two graduations the parents and students both are in big confusion. How to find the right college for their kids? It is always challenging for parents.
List of Tribhuvan University colleges attached here will certainly help in this regard.  Here is the details of stream and capacity of colleges both in paying and regular intake. T
he student can choose an appropriate engineering college for their study. The admission is entrance exam based.
Tribhuvan University Affiliated Engineering Colleges Nepal
Level
Course
Intake
Regular
Full fee
Total
BE
civil
108
84
192
BE
Mechanical
24
24
48
BE
Electrical
24
24
48
BE
Electronics
24
24
48
BE
Computer
24
24
48
B.Arch
Architecture
24
24
48
| | | | | |
| --- | --- | --- | --- | --- |
| Level | Course | Intake(Regular) | Intake(Full Fee) | Intake(Total) |
| BE | Mechanical | 12 | 36 | 48 |
| BE | Civil | 36 | 108 | 144 |
| BE | Electronics | 12 | 36 | 48 |
| BE | Electrical | 12 | 36 | 48 |
| BE | Geomatics | 12 | 36 | 48 |
| BE | Computer | 12 | 36 | 48 |
Level
Course
Intake
Regular
Full Fee
Total
BE
Industrial
12
36
48
BE
Automobile
12
36
48
BE
Civil
24
72
96
BE
Mechanical
12
36
48
BE
Electronics
12
36
48
B.Arch
Architecture
12
36
48
| | | | | |
| --- | --- | --- | --- | --- |
| Level | Course | In (Regular) | Intake (Full Fee) | Intake (Total) |
| BE | Civil | 24 | 72 | 96 |
| BE | Agriculture | 12 | 36 | 48 |
| BE | Mechanical | 12 | 36 | 48 |
| BE | Electronics | 12 | 36 | 48 |
| BE | Computer | 12 | 36 | 48 |
| BE | Electrical | 12 | 36 | 48 |
| B.Arch. | Architecture | 12 | 36 | 48 |
For more detail please visit www.ioe.edu.np
Entrance Notice
Read More: