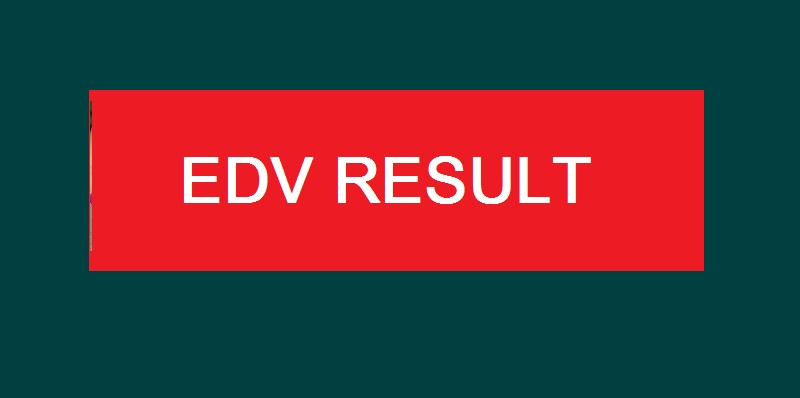 Here is EDV Results 2016 2017 .The Diversity Immigrant Visa program is a United States Congressional lottery program. Which is for receiving a United States Permanent Resident Card. It is Green Card Lottery. The lottery is administered on an annual basis by the Department of State.
So it is conducted under the terms of Section 203(c) of the Immigration and Nationality Act (INA). Section 131 of the Immigration Act of 1990 (Pub. L. 101-649) amended INA 203. So as to provide for a new class of immigrants known as "diversity immigrants" (DV immigrants). The Act makes available 55,000 permanent resident visas annually. Natives of countries deemed to have low rates of immigration to the United States gets chance.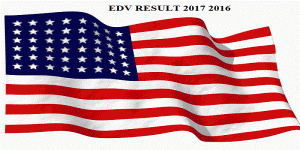 According to the data found till the date, the history of dv lottery is as follow. The Immigration Act of 1990 established the Diversity Visa (DV) program. Where 55,000 immigrant visas would be available in an annual lottery, starting in fiscal year 1995. The lottery aims to diversify the immigrant population in the United States, by selecting applicants mostly from countries with low rates of immigration to the United States in the previous five years.
 Starting in fiscal year 1999, 5,000 of the visas from the DV program are reserved for use by the NACARA program. So the number of immigrant visas available in the lottery is reduced to 50,000. So if you need more information about edv results just contact us.
Distribution and Lottery Process
The visas are distributed on a regional basis therefore each region sending fewer immigrants to the US in the previous 5 years receives more diversity visas. Currently, Africa and Europe receive about 80% of the visas in the lottery. Finally the lottery is completely luck based.
Over 13.6 million applications for the 2008 Diversity Visa Lottery (DV-2010) were submitted — an increase of 4.5 million, or 50%, from the 9.1 million applications submitted in the 2007 Diversity Visa Lottery (DV-2009). Roughly 14.5 million applications were submitted for 2013 Diversity Visa Lottery (DV-2015). Which means that a particular person had the chance of 0.34% of winning the lottery. Every year many Nepali people also apply for EDV.
EDV Results And Entrant Status Check
DV-2017 Entrants may enter their confirmation information through the link below starting at noon (EDT) on May 3, 2016. The DV-2017 registration period opens on October 1, 2015, and closes on November 3, 2015. DV-2017 Entrants should keep their confirmation number until at least September 30, 2017.
2016 Entrant Status Check
DV-2016 Entrants (those who entered the DV lottery between October 1, 2014 and November 4, 2014) have until September 30, 2016 to check the status of their entry through this website. The DV-2016 registration period was from October 1, 2014, until November 4, 2014. Hence be ready for EDV 2018.
Please click the link below to check EDV-2016 and EDV-2017 Entrant Status:
https://www.dvlottery.state.gov