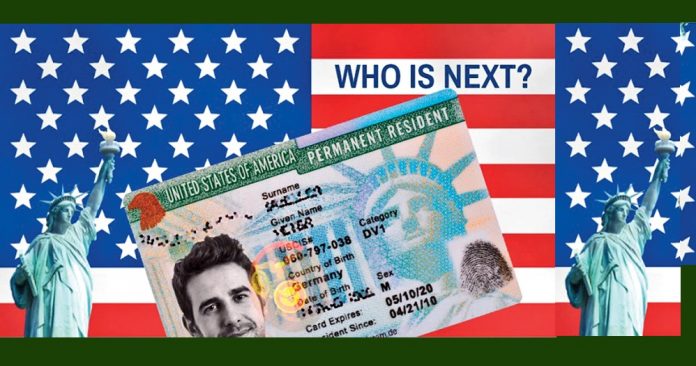 DV lottery registration for 2022 opened on Wednesday. In a press statement the US embassy Kathmandu has urged the DV applicants to submit the EDV 2022 application before 10 November 2020.
DV lottery registration for 2022 opens
The press statement reads that the application for the dv lottery 2022 from Nepal starts from Aswin 21 9:45 pm local to the 25 Kartik 10:45 pm local. In the statement the embassy has suggested to submit the application as early as possible. The detail of the press meet is available in the official website of American embassy Kathmandu.
It does not cost to apply the DV program. Hence complete the dv lottery application form today itself. If you apply for the lottery you may win it. But if you do not apply then it is not possible to get the lottery. This year 55,000 applicants are going to get the Green Card via this lottery. so do not miss this opportunity.
Important Note for DV 2022
This might be the last chance to apply dv lottery. Hence fill the dv 2022 form just now.
DV program 2022 has no cost for the application.
The application must be electronic. The handwritten dv form will not be accepted. Similarly the incomplete form will be disqualified for the random selection.
Only one entry for one person. If you submit multiple entries then your application becomes disqualified.
Beside this you may some questions about the diversity visa lottery application. So if you have such question put forward to us. Our experts' team is always happy to answer your questions.
How to Complete Online DV 2022 Application form?
It is easy to complete the online dv lottery form. First of all you have to go to the official website of state government.
Just follow these steps for the online dv lottery application.
Go to www.dvprogram.state.gov.
Find the green button written Begin Entry. Click on this button
Now you will reach to the main page of the application form.
Fill all the family details properly.
Supply the correct size dv lottery photos.
Do not miss to fill all the details of spouse and children.
Finally submit the application form.
Now you receive one message with unique confirmation number. Either print it or save it for your record.
The confirmation number is required to check the dv result. this year dv 2022 result comes on Baishak 25 2078.