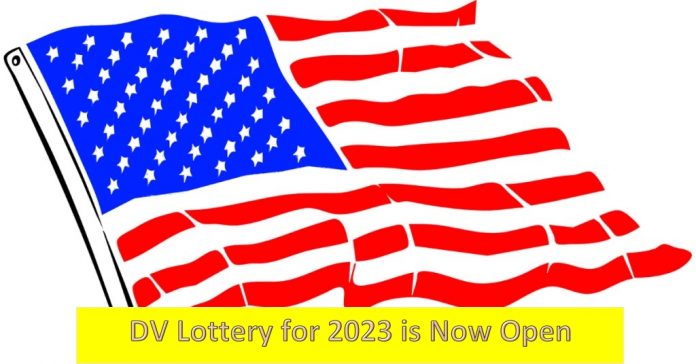 DV Lottery for 2023 is Now Open. Hence you can now submit the online dv lottery application. According to the give notice DV 2023 closed on 9 November 2021.


Complete this web based online diversity visa lottery form. it is easy to fill this lottery form. DV lottery opens once in a year. It is the official program of the state government. 55000 thousand people around world will get US green card under this lottery program.
DV Lottery for 2023 is Now Open
DV 2023 begins from today. The US embassy suggest all the interested individuals to submit the lottery form as early as possible. It is because at the last moment the server will be so busy that you may not be able to submit the online form. hence fill the dv lottery application form by today itself.
Instructions for DV Applicants
Read these instructions before processing the dv lottery application. A single error will make your application form disqualified. Millions of application forms become disqualified due to such errors. Basically pay attention while preparing the photograph.
Correct size DV Photo
It must be 600 x 600 pixels in size.
More than 60 percent must be covered by the head.
The back ground should be light in color.
It must be recent photo taken within 6 months.
Do not use glass in the dv photo.
You must not animate the dv lottery photograph.
DV New Rules
State government has introduced some new rules for diversity visa lottery 2023. So, get the clear cut idea about the recent new rules before applying for this green card lottery.
Fraud Activities in DV Lottery
There are so many groups of people running such fake activities. So, in this course you may receive email stating you won the dv lottery. They ask few hundred dollars for the processing cost. This is all fake. So never run after such activities.
DV lottery is free program of the American government. Therefore, you do not have to pay for this lottery processing cost.
So we suggest all the dv lottery applicants to remain safe from such activities.