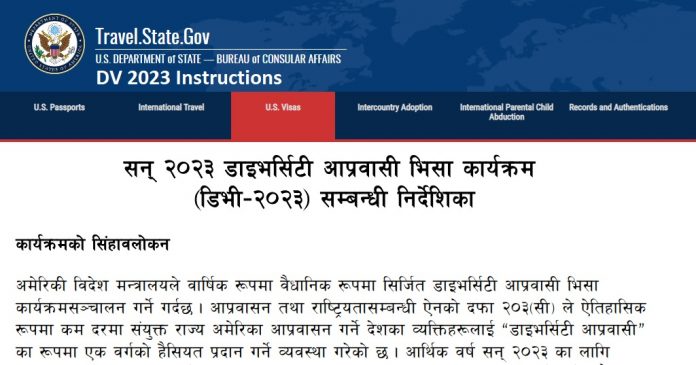 Read this DV 2023 Instructions before completing your online dv lottery form. even a minor error makes your application form disqualified. Hence go through these instructions thoroughly.
DV 2023 Instructions
Each applicant must undergo simple but strict dv rules. This is free program of the state government. People from historically low migrate rate to America are eligible for this lottery program.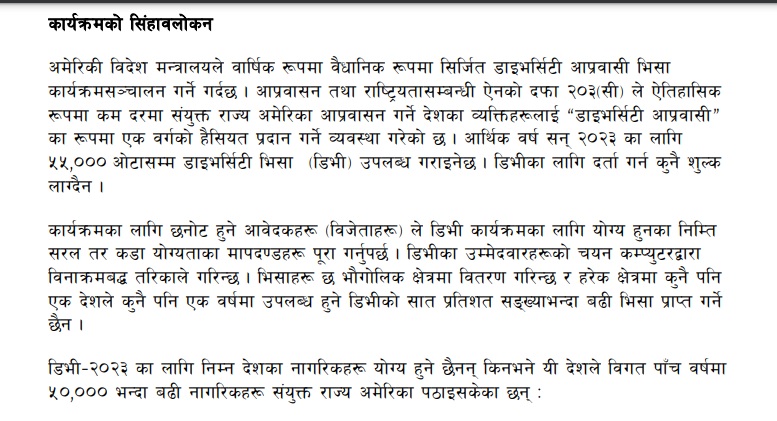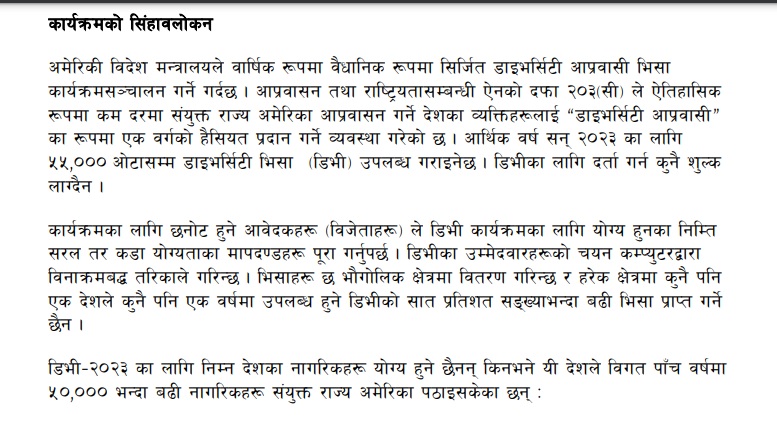 There is no cost for the participation. You can submit your lottery from yourself. Some more rules for EDV 2023 are given below.
Complete your dv lottery form from this page.
Ineligible Countries for DV 2023
Natives of the following countries are not eligible for dv 2023. It is because more than 50000 from these countries migrated to United States in last five years.
Bangladesh, India, China, United Kingdom, South Korea, Pakistan, Canada, Columbia, Haiti, Jamaica, Honduras, Mexico, Philippines, Nigeria.
Requirement # 1
People from the eligible nations can apply for the diversity visa lottery starting from October 6 2021. It is web based online form. you can submit this online form yourself. The state government suggest not to take the help from agents.
If you are not born in the eligible nation but your spouse is from the dv lottery eligible countries, then you can apply for the dv lottery.
Requirement # 2
Each dv lottery applicant must meet the work/education requirement. The dv lottery candidates must have minimum high school degree or 2 years of verified work experience. If you are not able to submit this document during the visa interview you will not get visa.
Requirement # 3
You will go the following requirement in the dv lottery online form. so give the correct answer for each question asked over there.
Name: Give your first name, middle name and family name in this section.
Gender: male or female
Birth date: day, month, year
City where you were born
Passport number, issuance country and expiration date. It is mandatory only for the principal applicant.
Country is eligibility: it is generally same as the birth country.
Entrant Photograph: Provide recent photograph in this section. You cannot use the last year dv photo. Unable to provide recent photograph will disqualify your online form.
Mailing address
Phone number
Email address
Marital status
Country where you live today
Finally, we would like to express our best wishes to all the dv lottery applicants of fiscal year 2023.