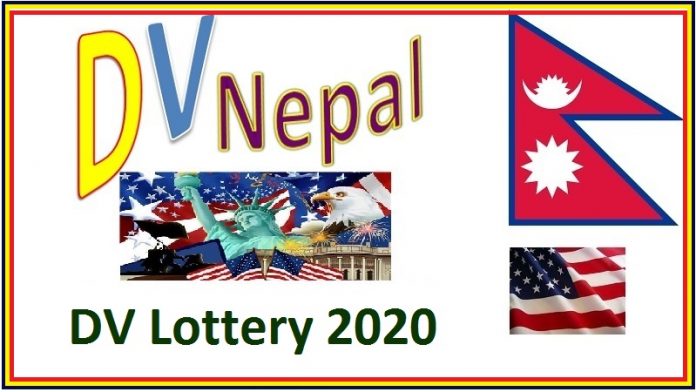 DV Lottery 2020 will open in its normal schedule. American congress has already rejected the proposal of Donald Trump to ban DV lottery 2020.
DV Lottery 2020 Application Notice
As mentioned above the DV 2020 lottery will begins from October 3 2018. Hence we suggest all the EDV lottery interested candidates to be ready for the application form. Similar to the previous years this year also the dv lottery application period will be nearly five weeks.
---
---
We are here to give the timely information about the dv lottery. So it will be wise if you join our social media page GbsNote to get prompt notification about dv lottery.
Why is the DV Lottery Application Form Disqualified?
Well there are several reasons in this matter. But basically due to incorrect photograph the dv forms are being disqualified. Hence while filling the edv form you must provide the correct size photograph. So for this you can see our previous article on the title "How to make correct DV photo"?
Many EDV winners are not able to get the VISA due to lack of minimum qualification. Therefore you must have good knowledge about the minimum qualification required for dv lottery. So in this regard you must have minimum high school degree. Similarly if you do not have school education then you need the job experience valid for state government. So if you need more details about the job experience please check our previous articles.
Here we give the easy steps to fill the dv form. For this purpose just follow the following steps.
First of all go to the official website of dv lottery, dvlottery.state.gov
Fill all the personal details very carefully.
Once check the details.
Make the online photo size verification.
Finally submit the form.
Print or save the conformation number thus obtained.
Best Destination to Fill DV Lottery Forms
As you know that it is free online application so it is not necessary to pay heavy amount for the agents to fill the dv forms. So if you have internet facility at your home you can do it yourself. We have hundreds of dv winners living in USA who had filled their application themselves. So believe yourself.
Finally we would like to express our best wishes for the upcoming dv lottery to all the interested candidates.