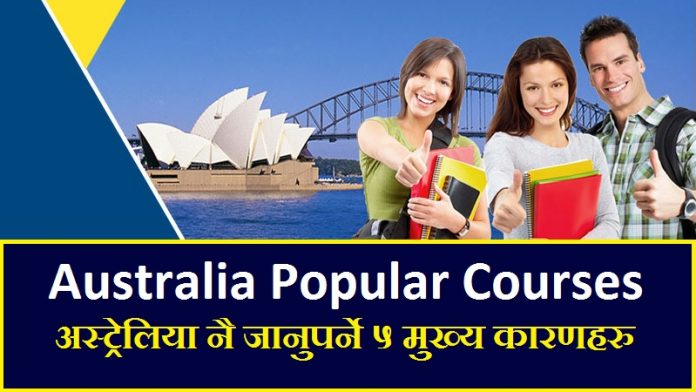 We take this opportunity to welcome all those who are looking for Australia Popular Courses. Here we give the details about Australia Popular Courses.
Australia Popular Courses Among Nepali Students
Many Nepalese students have dream to study Australia. They are wondering about what to study in abroad. So here we are presenting the ideas about the Australia Popular Courses. Similarly if you have desire to study beside Australia no matter our expert is ready to give counseling and support.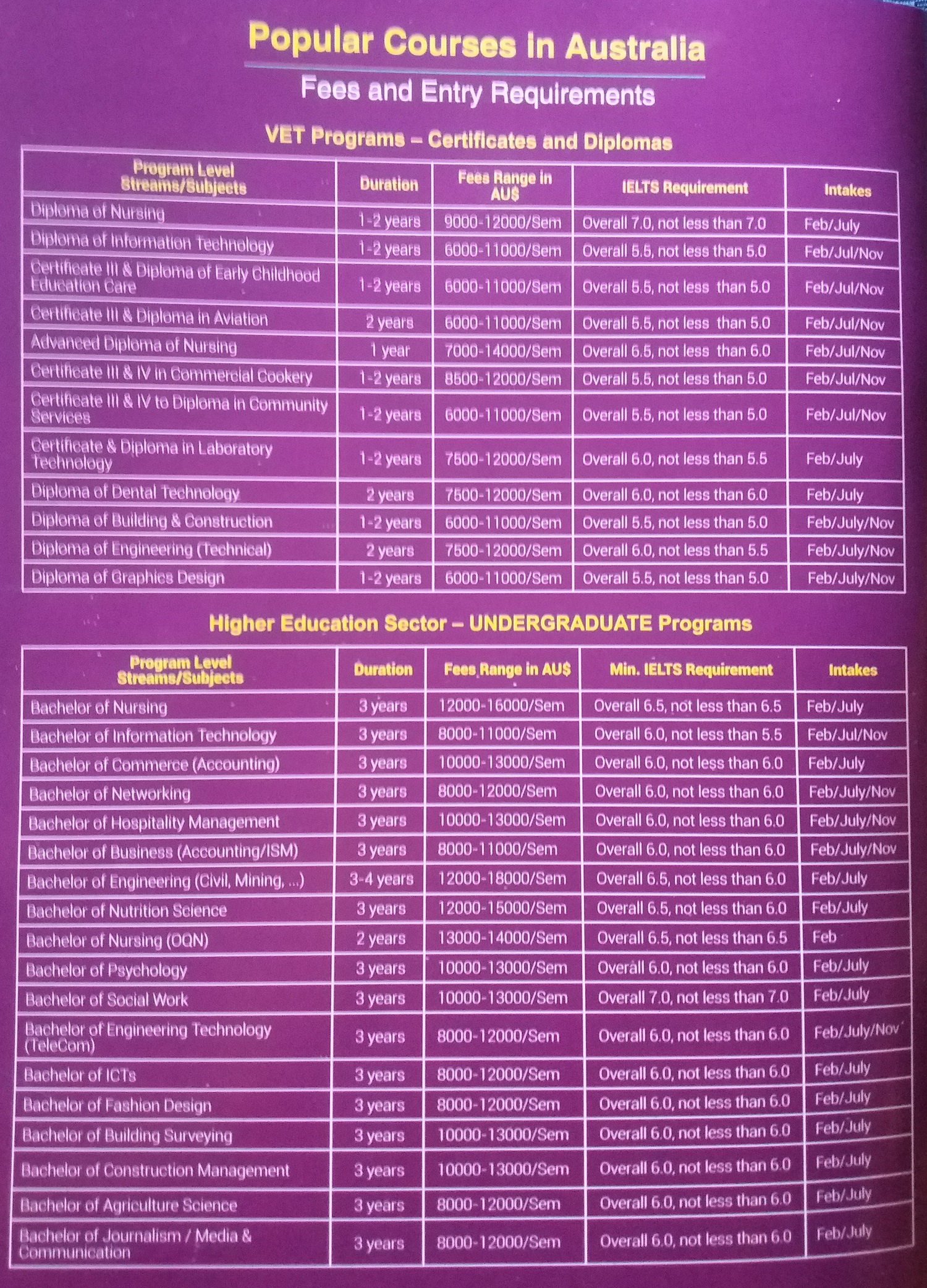 Why to Study Australia?
Australia is the best destination for Nepalese students. Many students have dream to live and work Australia. There are several reasons to Choose Australia for study.
Australia provides over 22000 courses through 1100 institutions.
Similarly Australia has better ranking among the universities in the world.
Australian government allocates nearly 200 million Australia dollars for the international student's scholarship.
Though Australia has only 24 million populations it has third highest number of international students in the world.
Australia has already produce 15 Nobel laureates and every day more than one billion people around the world rely on Australian discoveries.
Life is more peace and secured in comparison to life in USA.


---
---
Australia for Research and PhD Program
Among the Australia Popular Courses one is the research and PhD program. There is fine environment for the researcher. So if you are really willing to do result oriented research in the area of your interest then Australia can be the best destination.
So if you have already have degrees in Master programs then you may be eligible for research programs. Just follow the following steps to process for the research and PhD program.
Prepare the research proposal i.e. research protocol.
Contact the supervisor at any universities you desire.
Get help from the counselor before applying for the visa.
These are some basic steps only. So if you need more help and support about abroad study contact us. Our team is ready to help and support all the interested Nepalese students. We have several articles related to abroad study. Hence the interested students can check them in our website.