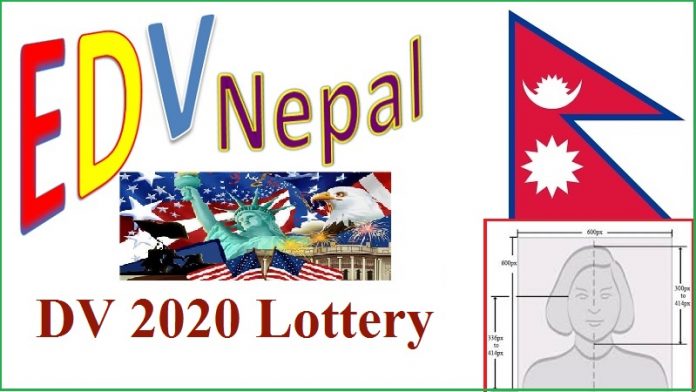 Well here we discuss about DV 2020 Lottery. The state government official program is DV 2020 Lottery. Till the date the American congress has not shut down this lottery program.

You have to fill the following entries while submitting the DV 2020 Lottery. So we suggest all the EDV 2020 candidates to read this article carefully. If you are not able to provide the correct information your application will be disqualified.
---
---
You must provide the following information for DV 2020 Lottery.
Name – last/family name, first name, middle name – exactly as on your passport.
Gender – male or female.
Birth date – day, month, and year.
City where you were born.
Country where you were born – Use the name of the country currently used for the place where you were born.
DV 2020 Lottery Form Details
Country of eligibility for the DV program – Your country of eligibility will normally be the same as your country of birth.
Entrant photograph(s) – Recent photographs (taken within the last six months) of yourself, your spouse, and all your children.
Mailing Address – In Care Of Address Line 1 Address Line 2 City/Town District/Country/Province/State Postal Code/Zip Code Country
Country where you live today.
Phone number (optional).
Email address – An email address to which you have direct access, and will continue to have direct access.

Highest level of education you have achieved, as of today:

Primary school only,
Some high school, no diploma,
High school diploma,
Vocational school,
Some university courses,
University degree,
Some graduate-level courses,
Master's degree,
Some doctoral level courses, and

Current Marital status:

Unmarried,
Married and my spouse is NOT a U.S. citizen or U.S. Lawful Permanent Resident (LPR),
married and my spouse IS a U.S. citizen or U.S. LPR
divorced
widowed
Legally separated.
Com-positional Specifications:(Head Position)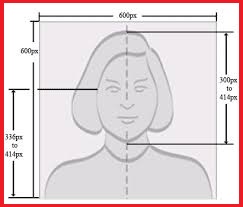 The person must directly face the camera.                                                                      Head should not be tilted up, down, or to the side.                                                        The head height or facial region size (measured from the top of the head, including the hair, to the bottom of the chin) must be between 50 percent and 69 percent of the image's total height.
The eye height (measured from the bottom of the image to the level of the eyes) should be between 56 percent and 69 percent of the image's height.
 Digital Image and Head Size
The image must be in light-colored Background.
Person should be in front of a neutral, light-colored background.
The photograph must be in focus.
Subject must not wear glasses or other items that detract from the face
Head coverings or hats worn for religious reasons are acceptable, but the head covering may not obscure any portion of the face.
Tribal or other headgear not religious in nature may not be worn.
Photographs of military, airline or other personnel wearing hats will not be accepted.
 Taking a New Digital Image
If you submit a new digital image, it must meet the following specifications:
Image File Format:
The image must be in the Joint Photographic Experts Group (JPEG) format.  Image File Size: The maximum image file size is 240 kilobytes (240 KB).
Image Resolution and Dimensions:
Minimum acceptable dimensions are 600 pixels (width) x 600 pixels (height) up to 1200 pixels x 1200 pixels.
The image pixel dimensions must be in a square aspect ratio (meaning the height must be equal to the width).
Depth of Image Color:
Image must be in color (24 bits per pixel). 24-bit black and white or 8-bit images will not be accepted.
Finally we would like to express our best wishes to all the DV 2020 Lottery candidates.