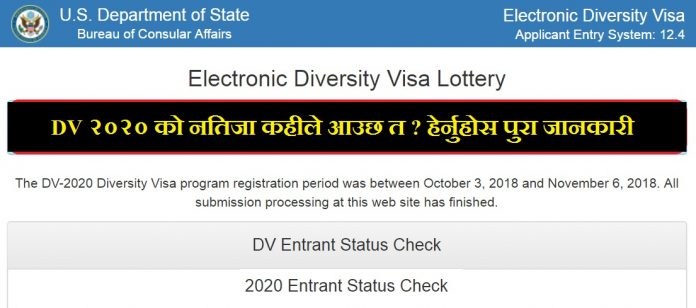 DV 2020 result notice is here. In this article we give DV 2020 Result Notice in details.
Here we provide the DV Lottery Result. Hence if you are wondering for DV result no need to go any where.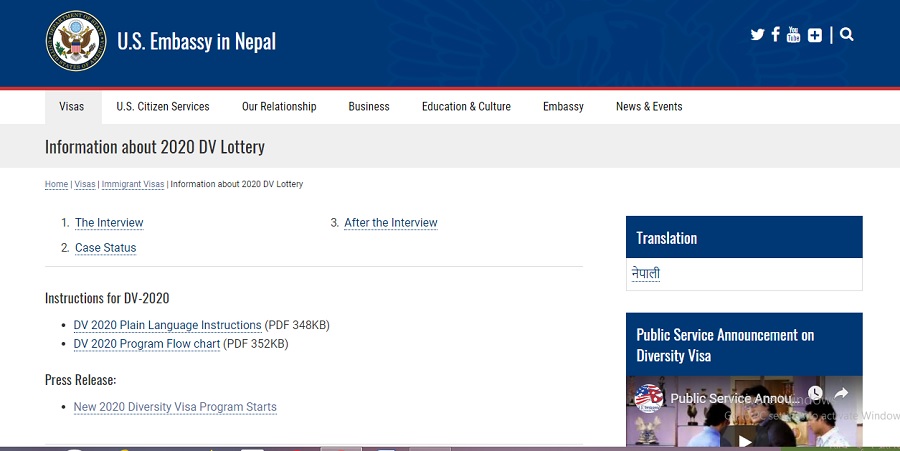 DV 2020 Result Notice DV Lottery Result Date
DV 2020 Result Publishes on May 7 2019
According to DV 2020 Result Notice EDV result will come in its usual schedule. Similar to previous years this year too EDV result will be out in the First week of May.
Hence we suggest all the DV applicants to be ready with conformation number to find the DV result.
Well here we have the step by step process to get online DV result. First of all you have to go to the official website of state government. Now follow the given steps for the online diversity visa result.
Go to dvlottery.state.gov the official site.
Enter the conformation number in the dialogue box.
Supply the family name in the same form.
Check the details once more for conformation.
Finally submit the details for the result.
At the same time if you are not able to get the result contact our expert team. We are ever ready to help you.
What if I lost the Conformation Number?
Did you lose your conformation number? No matter, still you can check the EDV result. So for this purpose find the option for confirmation number lost in the above dialogue box.
Click on this button and follow the instruction there. Hence there is no problem if by the wahttps://gbsnote.com/edv-2020-nepal-result/y you lost the conformation number.
State government never emails you about the DV result. However it will contact you for further processing after you are selected in the lottery.
Therefore if you receive emails telling that you won the lottery that might be fraud. So in such incidents you must be more careful.
How much does the DV Application form cost?
DV Lottery application form is completely free. Hence you need not to pay for the online form. But in the market there are many agents for online application.
They are charging you for their service. Hence if you have computer and internet facility at your home you can do everything from there.
In such case it is not necessary to go to agents for the DV application.
DV 2020 Result Notice tells that the result will come on the first week of May 2019.