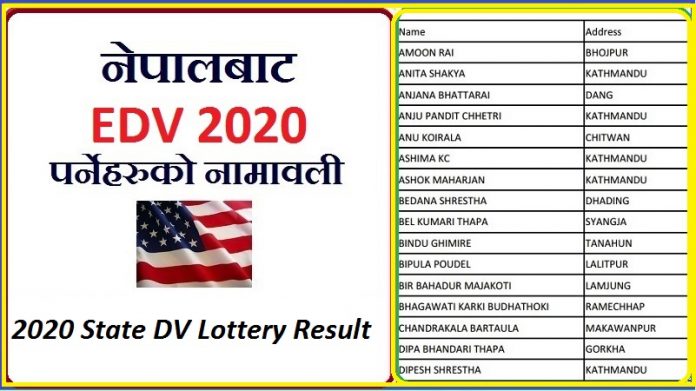 Check 2020 state dv lottery result. 2020 State DV Lottery Result is now public. Hence the EDV applicants can check 2020 State DV Lottery Result from here.
2020 State DV Lottery Result in dvlottery.state.gov
DV 2020 result is available in the state government official website. Therefore go to the above address for the online result.
Sometime the server is much busy so you cannot log in there. So in such condition you can check the result via this page.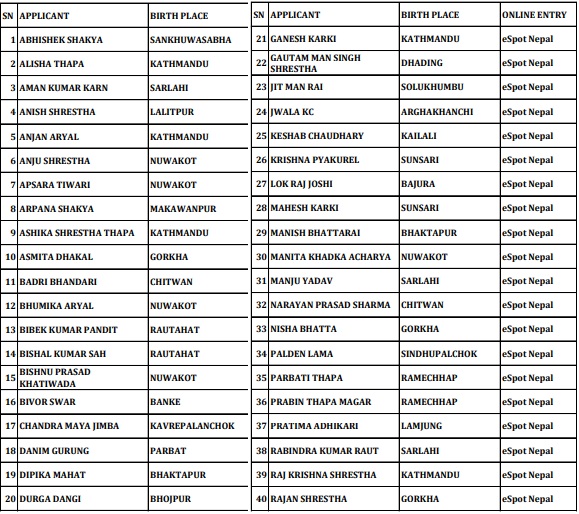 It is the list of dv lottery winners from Nepal. So check your name and address in the given list. We have prepared this list with the help of our audience.
We Will Prepare the Winners Name List in this Page
Hence if you are also the lottery winner and want to add your name in this list inform us.
So you can send your name and address in the comment box below.
2021 DV Lottery Online Result
We will give you the result of EDV 2021 as well from here. So be in touch with us for all kinds of information about diversity visa lottery.
No doubt we will inform you about the dv lottery 2022 application from too.
2022 DV lottery Application Form Notice
State government announces the application form for dv 2022 in October 2020. The details about the dv 2022 we will publish it later.
Similar to previous years we will timely inform you all about the edv 2022 application notice.
The state government announces the application form. So there are no any other private sectors to manage dv lottery application.
Hence if you are asked for online application beside the state official page it is fraud.
Email about the DV lottery Result
The state government never send message about dv lottery in your email. So if someone tells that you have own the lottery that is not true.
2020 DV Result will Publish on 7 May 2019
They are just making fake activities for cheating the people.
There are several incidents where hundreds of people are cheated by such groups. So it is our social responsibility to make you aware about such fraud activities.
So stay safe from such criminal activities.