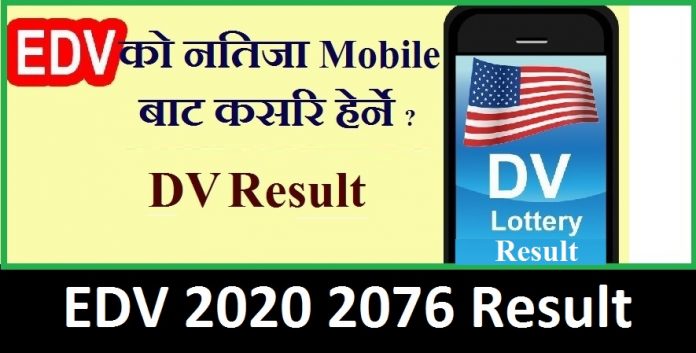 DV 2020 2076 Result in mobile phone. It is now almost ready to publish DV 2020 2076 Result. Here we give step by step process to get EDV 2020 2076 Result.
Here is the list of dv lottery winners for 2020. Check your result with name and address.
How to Check EDV 2020 2076 Result via Mobile Phone?
Well the cell phone user can get the online EDV 2020 2076 Result in their phone set. It is similar to the result by computer. We have several articles about the DV result in our blog.

Hence if you are looking for more information about diversity lottery result see our previous articles.
EDV 2020 2076 Result in Android Phone
The android phone user can get the online dv result by the following steps.
First of all go to the internet browser
So for this you can use chrome to log in the official website of dv result.
Type www.dvlottery.state.gov in the address bar.
Now you will get a page to check online dv result.
Here you have to type the confirmation number and family name in the dialogue box.
Finally submit the details for the result.
DV 2020 Result via IPhones
Similar to the android phone users iPhone users can get the online dv result in their mobile phone set. So you can follow the above steps for the online dv result.
There are many questions about sms service for dv result. DV lottery is the official program for US government. Hence there is no sms service for the online dv result.
So if you get any kind of sms telling that you won the lottery it is fraud. Hence never follow such messages in your mobile phone.
DV Result via email
Sometime people get confused about the dv result by email. There is no email facility to get the edv result. Hence we suggest all the dv candidates to be careful about such unwanted emails.
At last but not the least once more we want to remind that if you have any confusion about diversity visa contact our experts team.