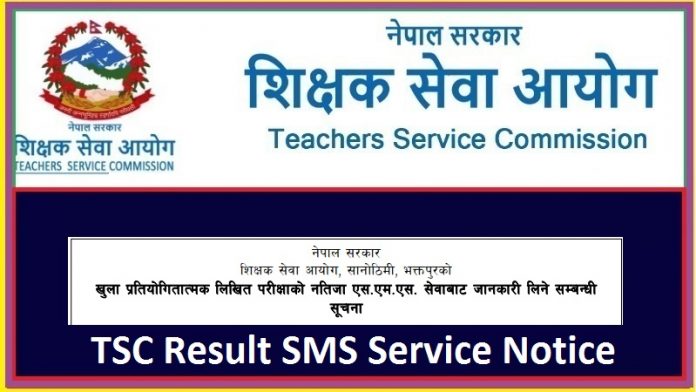 TSC Result SMS Service Notice is available here. Follow these steps to get online result of Teacher Service Commission Nepal by sms service.
TSC Result SMS Service Notice, How to Get Result by SMS?
Recently teacher service commission Nepal has started sms service to get the written exam result. Hence we give the step by step process for TSC Result by sms service.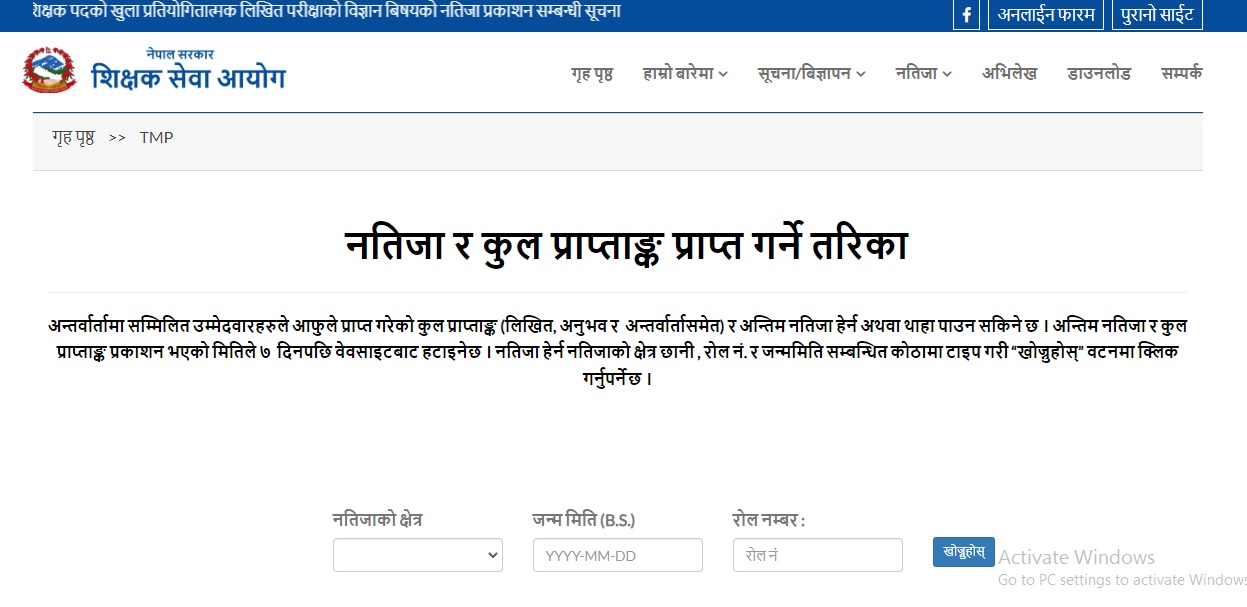 Go to message box of your mobile phone.
Type TSC space exam roll number
Send this message in 31007


TSC Result SMS Service Notice in Details
For example you have to send the message as shown here.
TSC 4630300004
Now you have to send the sms to 31007
The successful candidates get the message congratulation wish you all the best for interview. Similarly the failed candidates receive the message written as the number not found.
SEE Secondary Mathematics Successful Candidates List
We are going to prepare the name list of the successful candidates of all five the then development regions over here. We prepare the name list of successful candidates of all development regions according to the subjects.
It is the secondary level science subject result. So the candidates of science subject can check their result over here. The result is for all five development regions.
List of Documents Required for Interview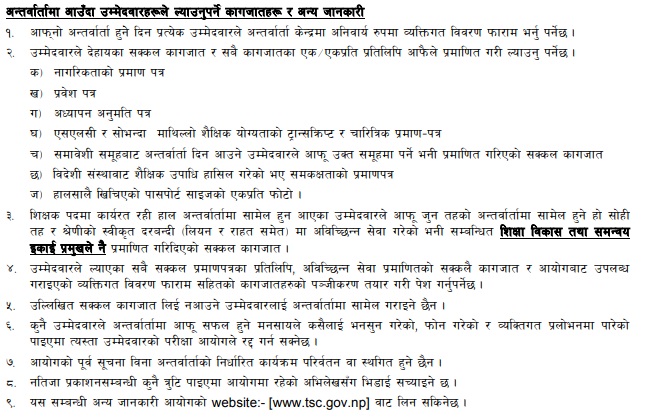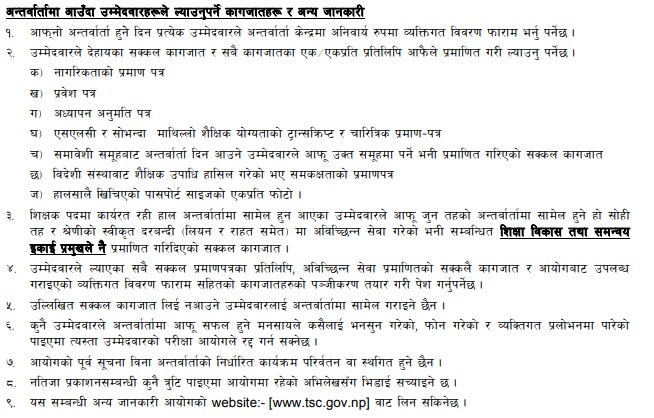 The successful candidates have to face the interview in TSC Nepal central office. Here we have the list of required documents.
So we suggest all the successful candidates to prepare your documents for the interview one day before you leave for Kathmandu.
TSC Nepal Final Result
Similarly we will give the timely notification of final result of TSC Nepal. Hence it will be wise if you remain in touch with us. There are several ways to remain tin touch with us.
Finally we would like to say best of luck to all the successful candidates. At the same time we would like to inform you all that we will be providing lower secondary and primary result notification in this page.
TSC Nepal Primary Result
Primary result is according to the districts. We will be giving the notice for each and every 77 districts result.