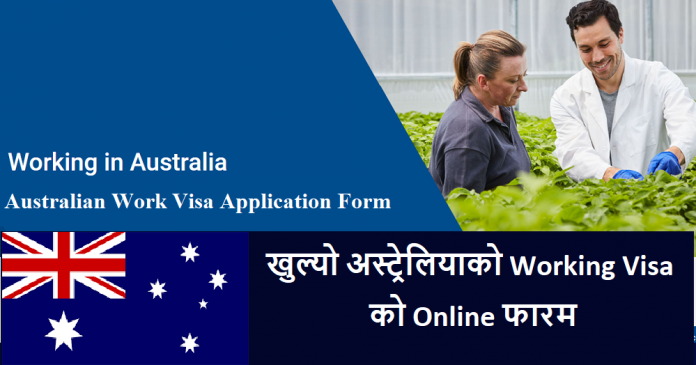 Every year Australia allow 160000 foreign workers to live and work. Hence we provide Australian Work Visa Application Form details in this page.
Working Australia– Here you find the complete guide for the working visa application. In this link you get the detail procedure for the online working visa application for both permanent and temporary visas.
Australian Work Visa Application Form
Australia let two types of people to migrate in the country. Firstly, skilled workers and secondly semi-skilled workers. The migrants get two types of visa one is permanent visa and the other temporary working visa.
Apply Australian Visa Application Online
The visa process is faster if you submit your visa application form in online mode. The paper based application form processing will be slow and lengthy. Hence we suggest all the individuals to make online application for the Australian visa.
Steps for Online Visa Application
Here are the steps for the online visa application. So follow these steps for online visa application to Australia.
Apply Online in Immi Account
Create your Immi Account.
Access your Immi Account
Manage your Immi Account
Start and Manage your application
Attach the documents in your application.
Here we have some important links for Australian Working Visa. So if you have any confusion follow these links.
If you have skill that Australia is looking for then you can apply for migration visa. Australia is always looking for the skilled workers. Hence you can send your letter of interest via skill Select.
Skill Select
Skilled workers and business persons who are interested to migrate Australia can apply for the working visa application. You have to send your interest letter to skill select for your migration.
This letter of interest is not the visa application form. So, you have to fill the online visa application form separately.
This year America has increased 22000 working visa in nonagricultural sectors. Hence individuals willing to live and work America can apply for this visa. Detail about it you can read in our previous articles. Hence kindly suggest all the interested candidates to go through our previous article about it.