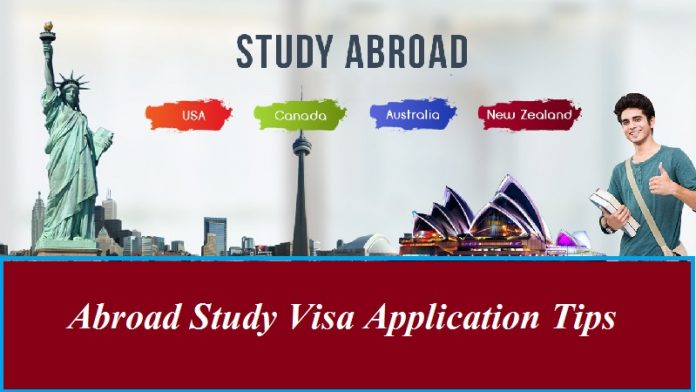 The young generation is always targeting for abroad study. It is not easy to go for abroad study. Sometime if you are not aware the agents may cheat you.
Abroad Study Visa Application Tips
We have heard such news in Nepal.  Time and often the students are in problem when the private college in abroad are in large.  Few years back only the college owner in UK when escaped several Nepali students were in big problem.
Things to Remember for Applying Student Visa 
Going abroad for study is not bad, but you must  make the choice of right college and university. It is very challenging to adjust your documents and other VISA process when you reach the destination. So manage all things before apply the college. We Nepali students are very much thirsty of VISA.
Never sign the documents before properly understanding them. Read them properly before you sign. Here are the some major points you should always keep in your mind before applying for abroad study. If you do your work in hurry it may create troubles later.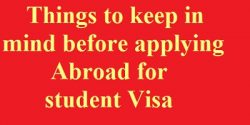 1.Find your suitable subject and study deeply about it.
2. Talk to students who have studied abroad.
3. Research each and everything about the university/college that you are applying.
4. Research about the climate, social life status, do's and dent's in particular     country.
5. Make sure you have all the necessary travel documents.
6. Get a physical checkup.
7. Get insurance.
8. Get local connections.
9. Make sure you know the basic language of a particular country where you are applying   (especially in European countries).
These are only few and important things that you should know before applying abroad. And do not fully depend upon educational consultancy. I repeat do not full depend upon educational consultancies.
The consultancy may show you several dreams there. Do not believe all these things. Find it either they are right or wrong. Determine it yourself. For more information see embassies sites.
Eligibility to Get Scholarship in Japan

| | |
| --- | --- |
| Research Students. | You must be under 35 years of age and a college graduate (includes prospective graduates). Or you must have completed 16 years of schooling. |
| | |
| --- | --- |
| Teacher Training Students. | You must be under 35 years of age and a graduate of a college or teacher training college. You must have at least five years of active experience as a teacher in a primary, secondary or teacher training college in your country. (Please note that college and university teachers currently in active service are not considered for this scholarship). |
| | |
| --- | --- |
| Undergraduate University Students. | You must be at least 17 and under 22 years of age and have completed 12 years of school education or have completed courses in a school comparable to a high school (includes prospective graduates). |
| | |
| --- | --- |
| Japanese Studies Students. | Applicants must be from 18 to 30 years old. Applicants must be enrolled as undergraduate students in faculties or schools which major in Japanese language or Japanese culture in a university outside Japan at the time when they come to Japan and must be enrolled in the home institution at the time when they return to their home countries. |
| | |
| --- | --- |
| College of Technology Students. | You must be at least 17 and under 22 years of age and have completed school education comparable to a high school (a minimum of 11 years beginning in primary school) education (includes prospective graduates). |
| | |
| --- | --- |
| Special Training College Students. | You must be at least 17 and under 22 years of age and have completed 12 years of schooling or have completed school education comparable to a Japanese high school (includes prospective graduates). |