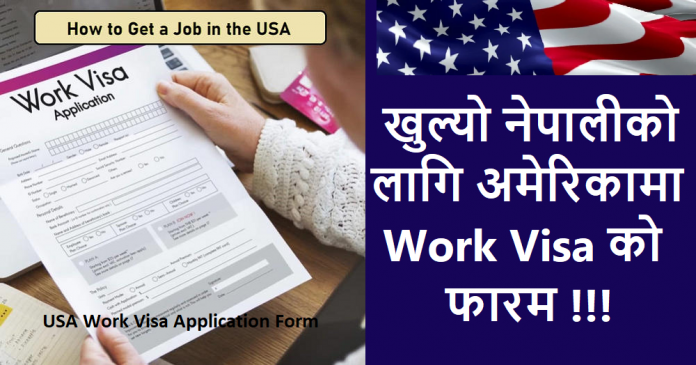 Do you dream of living America? Here is online USA Work Visa Application Form. so if you are not able to get the student visa still you can live and work in America under working visa.
EDV 2022 Winners Name and Address: Here we have the name list of American dv lottery winners from Nepal. So, you may find it useful.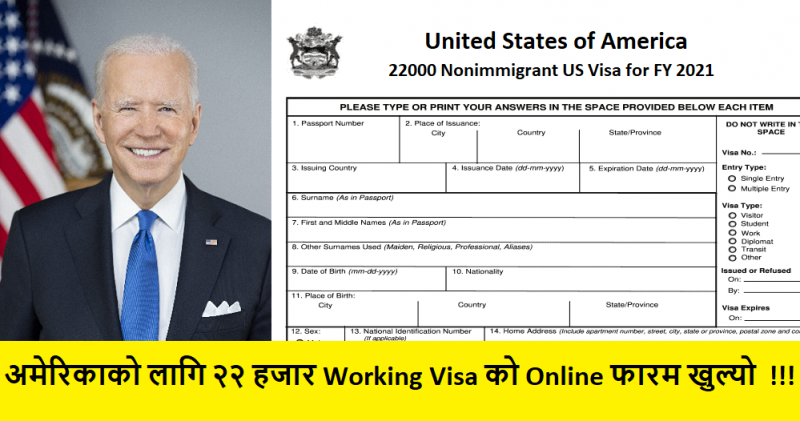 USA Work Visa Application Form
There are several types of visa to enter America. Here we discuss them one by one. Basically we provide the detail information about the online working visa for America. Recently the labor department of united states of America has announced to increase 22000 temporary visa for nonimmigrant workers. You can read detail about this in our previous article.
How to get the job in the USA?
It is not big thing to get job in USA. But the major issue is to get the visa. Well, now let us discuss about different types of visa that the United States of America issue for different nationalities.
How to Choose the Right Visa?
In order to increase the chance to secure visa you have to choose the right visa category. Here are few types of working visa to USA.
H-1B
This visa is for the skilled workers. Basically the candidates with renowned educational back ground. People working at the high level of management in their home country can apply for this visa. Similarly, the actor and actress can also apply this H- 1B Visa.
H-2B
This is short term visa for America. So if you are willing to visit USA for few weeks then you can apply for this visa. It is mainly for temporary unskilled workers in America. So the seasonal agricultural can also apply this visa. But it is mainly for nonagricultural workers.
H-2A
It is for temporary agricultural workers in America. USA has high demand of temporary workers in their agricultural sectors. So, if you want to work in this sector you have to apply H-2A visa. Under this visa the employer will provide you the accommodation and food during your stay in USA. Similarly, employer manage the transportation to the work site.
L 1Visa
This is the next visa category for the skilled workers. Like you are currently working in an American company which is out USA. So if you want to continue to work in the same company in America at that moment you have to apply for L 1 visa.
However, your current status must be in managerial level to be eligible for the visa application.
More about business visa and student visa for America we will discuss in our next article. So, till then stay happy and stay calm.