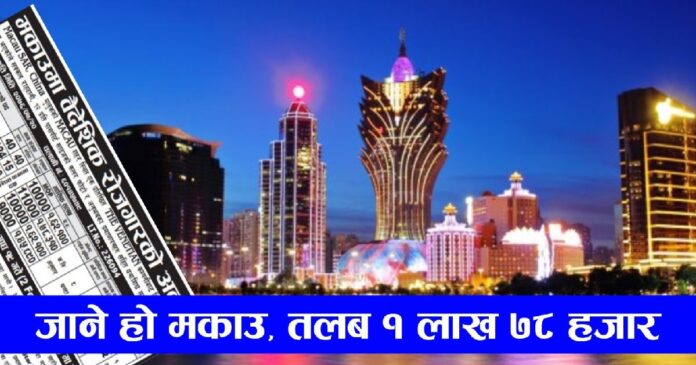 Are you looking for the security job in abroad? Well, here we have details about Security Guard Job in Macau. So the interested candidate can apply for the post.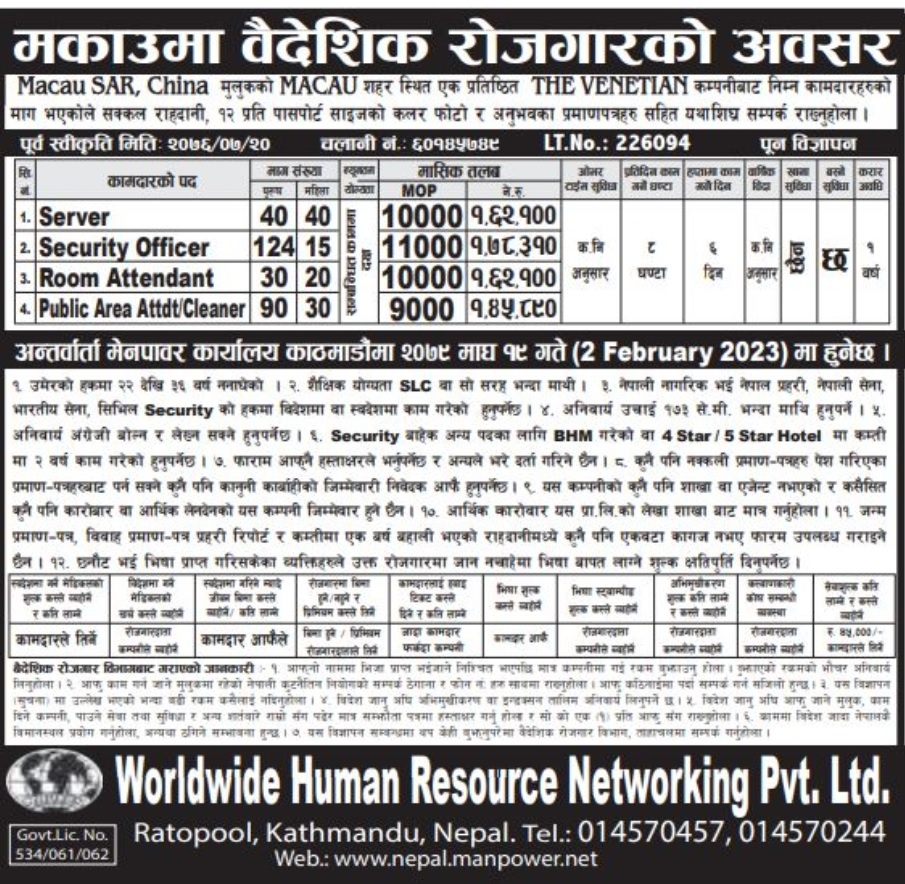 Security Guard Job in Macau
Golden Dragon Casino and hotel is looking for the young and energetic candidates for the following posts. Hence the interested can submit their documents in the email given at the end of this article. So go through this article till the end.
Sales supervisor
We are looking for five sales supervisors. It our new project. Hence fresh as well as experienced candidates can apply for the post. The salary for sales supervisor is US dollar 950 per month.
Waiters
The casino has twenty vacancies for the waiters. If you have experience of working in star hotels it is better. But the fresh can also apply for the post. The salary for waiters is US dollar 650 per month.
Waitresses
The hotel has announced for fifteen vacancies for waitress. The facility and benefits are same as the waiter as mentioned above.
Security Guard
We are looking for fifteen security guard for this new casino. So if you are willing to work in Macau you can apply for the post. The experienced candidates are highly encouraged to apply for the security guard. However, the fresh candidates can also apply for the post. The salary for security guard is American dollar 850 per month.
How to Apply for the job?
You have to send the documents in our email address. The email address is [email protected].
How to get the visa?
Candidates have to reach Macau via on arrival visa. Then only your visa processing starts. Nepali citizens get on arrival visa of one month in Macau. Both the visa and work permit process begins in Macau.
How to get work permit?
So when you get visa and work permit then your job starts in our hotel. Accommodation and food is complementary in all the above posts.
The United States of America has announced 22 thousand nonimmigrant visa. So, this is working visa for foreign citizens. Hence Nepali interested candidates can apply for working visa in America. We have separate article about it. Hence if you want to know more about it please see our previous article.
The next destination for Nepali workers is Europe. So, we have step by step process to apply working visa for Portugal. We have given all the steps in very simple language. Still if you face any problem while filling the online form leave your question in the comment box below.
Working Visa for Nepali in Israel
Nepal has already signed the memorandum of understanding with Israel. So, all the Nepali workers in Israel get equal facility as the Israeli people. There are several opportunities for Nepalese in Israel. Like in care givers, hotels and constructions there is high demand of Nepali worker.