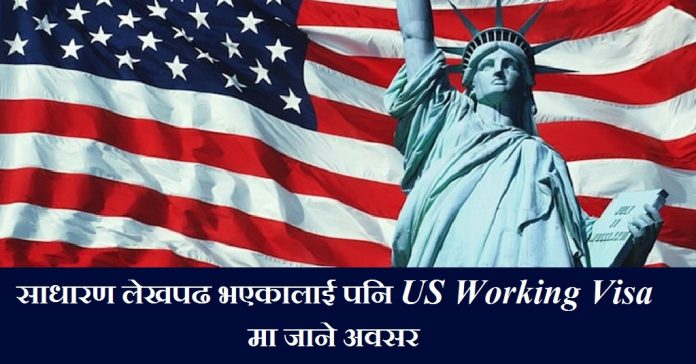 The US government has created a visa for unskilled workers. This EB-3 Unskilled Working Visa for USA allows the employer in America to sponsor foreign workers.
Make online application for working visa in USA.


EB-3 Employment Based Immigration Visa
This EB-3 visa is third preference based immigration visa category. Hence this gives an opportunity for the foreigners to live and work in USA with green card.
No Matter Your Education Level or Experience
On the top of this you do not need any training or work experience. You just demonstrate that you can work as unskilled labor.
Unskilled Working Visa for USA
You may be eligible for this EB-3 visa. This is employment based immigration visa for USA. Well, let us now discuss who are eligible for this visa category.
"Skilled workers" are those people whose job requires minimum of two years of training or experience which is not temporary in nature.
"Professionals" are those people having at least a US baccalaureate or equivalent degree.
"Unskilled Workers" are the people performing labor which needs less training or work experience.
Who are eligible for Unskilled Workers Visa?
You must show the ability to work as unskilled labor.
Similarly, you must perform the work for which there is shortage of labor in Unites States.
You must follow the other requirements specified in the labor certification.
How to Apply Working Visa for USA?
Basically people from Nepal are willing to get unskilled workers visa. So, here we discuss the application process for this visa.
Your employer in America has to fill the I 140 petition form on the behalf of the employee.
As a part of application process the employer must show the source of payment for the employee.
When you receive all this documents from the US employer then you have to apply for the visa in your respective US embassy.
Benefits of EB-3 Visa
This visa holder has the following benefits.
It provides permanent resident to America.
The worker with permanent residency can move freely
This visa holder can apply for the spouse and children below 21 for the permanent resident.