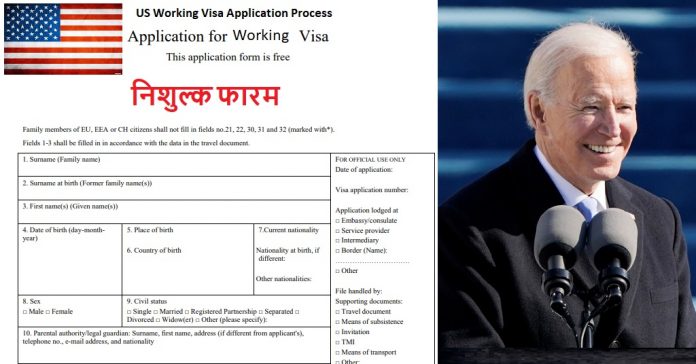 United States is facing shortage of labors. Hence it is giving work permit to foreigners. Here US Working Visa Application Process. It is EB-3 visa application process.
It is completely free to apply for the working visa in USA. Most of the official process is carried by your sponsors. Many people do not know about this EB-3 visa. This visa is for the unskilled workers required in America.
When the domestic market cannot fulfill the demand of labor in America at that moment the state government allow the private sector to enroll foreigners in their companies.
US Working Visa Application Process
Make online application to the company searching the unskilled labors.
Looking at your details the respective company will finalize either you will be eligible for the further process or not.
The sponsor company will file petition I-140 on behalf of the employee.
Now when you receive the job offer letter from your company then you have to apply for the visa in the US embassy.
At this moment you have to pay the visa application fee according to the rule of embassy.
Due to covid 19 pandemic there is acute shortage of unskilled workers in USA. Hence the state government has already allowed the companies to take foreigners in their companies. This is not the seasonal working visa. There are so many types of immigration visa in America.
Benefits of EB-3 Visa
This visa provides the individual opportunity to apply for the green card. It means it is the immigration visa. Spouse and the unmarried children below 21 years are eligible to apply for the green card. Similarly, this visa holder can freely move in the country.
Europe Working Visa
Are you thinking of Europe? Well, here is Europe working visa application process.
If you have any confusion, please contact us. Our experts team is ready to provide help and support.
Finally, we would like to express our best wishes to the working visa applicants.