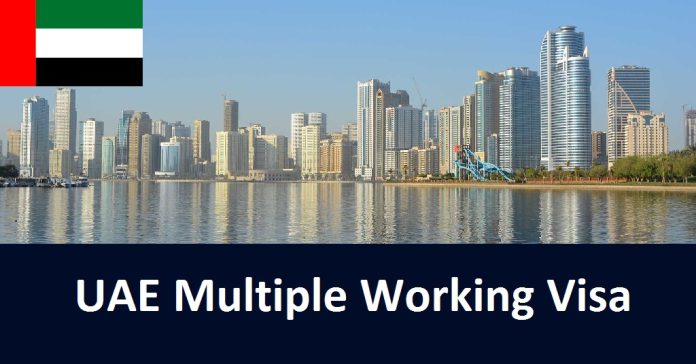 A new UAE Multiple Entry Visa can now be issued to all nationalities. So, you can take this visa to visit UAE.
UAE Multiple Entry Visa
Due to covid 19 it is not easy to take visit visa again and again. Therefore United Arab Emirates has made this provision for the visitors. This multiple visa allows you to live UAE for 90 days. The visitors can extend next 90 days.
Who Can Apply for Tourist Visa?
Different airlines have different rules for tourist visa. The detail information about this tourist visa is available in Federal Authority for Identity and Citizenship.
Foreign Nationalities can join UAE police job. If you want to join UAE police force you have to follow some basic rules. Nepali citizens are eligible for this police force job.
We have separate article about this topic. Hence if you want to learn more about United Arab Emirates police force job check our previous articles.
Dubai Police Job for Nepali
Nepali citizens are eligible for the Dubai police force job. Married can also join this job. If you want to learn more about job vacancy and application procedure check our previous articles.
Classified Jobs in UAE
The tourist visa holders can apply for the classified jobs in UAE. Hence if you are willing to live and work in UAE this multiple entry visitor's visa can help you.
So, for this take the visitor visa for UAE and move there. Now find the appropriate job there. The employer will then arrange all the required documents.
Qatar is going to enroll Nepali citizens in their security force. Basically looking at the upcoming world cup football tournament Qatar is going to enroll security personals in large number.
In the first phase Qatar is taking 200 Nepali citizens in their police force.
Finally we would like to congratulate all the interested people for their safe and enjoyable journey to United Arab Emirates.