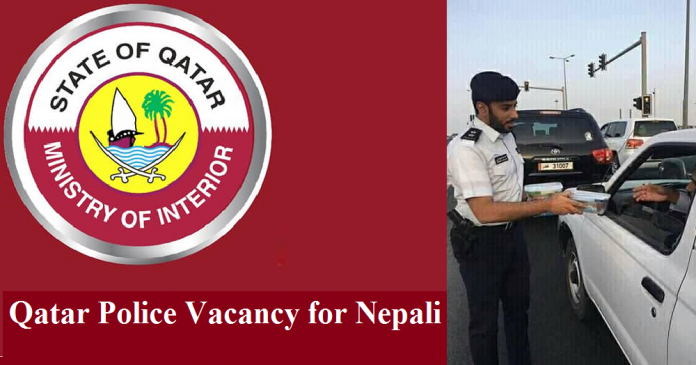 Finally Nepal government approved the bill to send Nepali youths for Qatar Police. So, Qatar Police Vacancy for Nepali is Now Open.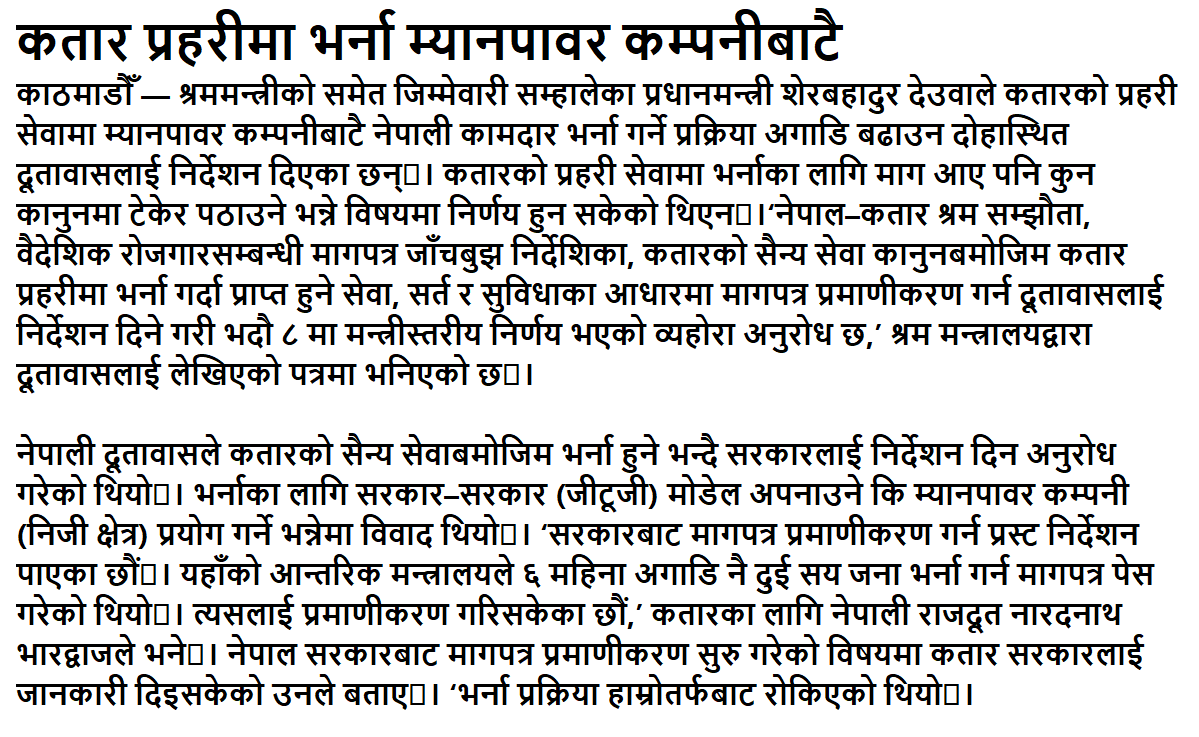 Interested Candidates can apply for the Qatar police job. The manpower companies are now allowed to process the Qatar police job for Nepali. Here is the detail information about it.
Qatar Police Vacancy for Nepali
After long discussion Nepal government is ready to send the Nepali youths for Qatar Police. Therefore Prime Minister Sher Bahadur Deuwa directed foreign employment department about it.
Foreign employment department has sent this circular to the Nepali embassy in Doha about it.
Physical Requirement for Qatar Police
The candidates must meet the following physical requirements.
Minimum height is 5.7 feet.
The civilian candidates must be 22-30 years old.
Retired army or police of age 22-35 years are eligible.
Strong physical building is must for Qatar police.
Documents Requirement
Minimum qualification is +12 passed or equivalent.
Genuine experienced documents from the army or police department.
Other training certificates if you have any.
The recruitment process for candidates
You have to complete two phases of selection process. They are namely physical test and written exam. In some cases you may undergo interview as well.
Physical test
In the physical test you have to complete the following phases.
Interview
Written exam depends upon the selection officer.
Language requirement
Written and speaking English is mandatory.
Hindi and Arabic give additional points during the selection.
Qatar Police Job for Nepali
Nepali youths are eligible to join Qatar police. Recently Qatar ministry of interior affairs has approved 200 vacancies for Nepali. Nepal government has also approved it.
Do you want to learn more about Qatar Police? Remain with us. We provide the salary sheet of Qatar Police in this article.
Hence man power companies are now eligible to recruit Nepali for the Qatar police.
We have several articles about Qatar police. Hence if you want to learn more about it check our previous articles.
Nepal Circular for Qatar Police Job
It is the circular of Nepal government to the Nepali embassy Doha Qatar. The details about it you can read in the Kantipur daily News Paper.
If you have any confusion contact us. Our experts team is ready to help.