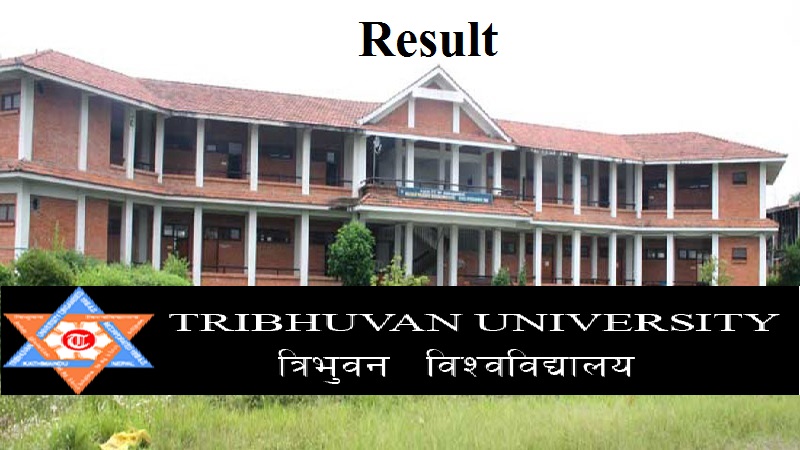 Here you can find TU Result. We include latest TU result and routine over here. TU is the largest university of Nepal. Similarly, TU is the oldest university of Nepal.
It has many affiliated colleges together with its constituent colleges.
Tribhuvan University has its central college in Kirtipur Kathmandu. TU result is not easily available even in internet.
There are some private websites to manage the TU result. TU itself is not able to manage the result in digital form.
TU Exam Time Table Notice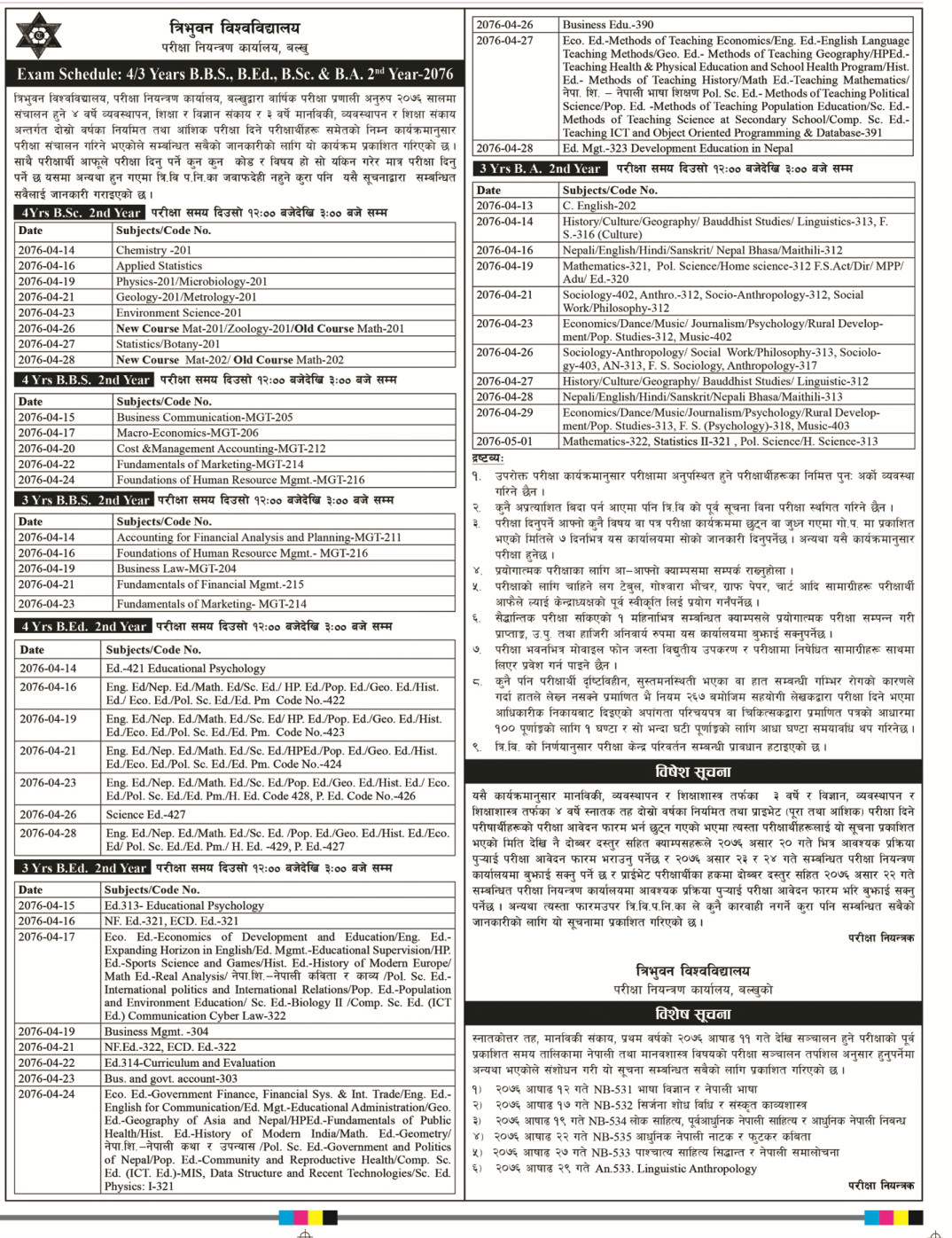 How to check TU Result?
You can check TU Result here. There is edusanjal.com to check the result. So to check your TU result you have to enter your examination roll number over there. TU has basically two levels of students.
They are bachelor level students and masters level students. There are several faculties and subjects both bachelor and masters level.
There are even foreign students under Tribhuvan University. Many foreign students come to TU for their post graduate study.
If you are willing for abroad study then Denmark can be the best destination. Similarly it is easy to get green card after study in Denmark. We have details about Denmark study try to visit them.
The Faculty of Humanities and Social Sciences (FoHSS) aims at producing specialized human resources in the area of humanities, social science, and computer applications.
So in terms of subjects offered and the number of faculty it is the largest faculties. There are 30 constituent campuses along with more than 300 affiliated colleges under this faculty. FoHSS provides affiliation based on the following categories:
New Affiliations from the
Programme (Subjects) extensions to already affiliated campuses/colleges
Upgrading of the Programmes (subjects) to already affiliated campuses/ colleges
This faculty has also been running programs like International Relation and Diplomacy (IRD), Crisis Management Studies (CMS) and Masters of Social work (MSW). Sports Science is going to be introduced in the coming session.
Three new Master's programs such as Tourism and Hospitality (TH), Development Studies (DS) and Folklore Studies are under preparation.
Academic Calendar
The faculty runs its masters programs at the central departments in semester systems while other constituent and affiliated colleges run the master programs under annual system.
Bachelor degree programs also follow annual system. The Faculty has a policy to upgrade the Bachelor's programs to 4 years.