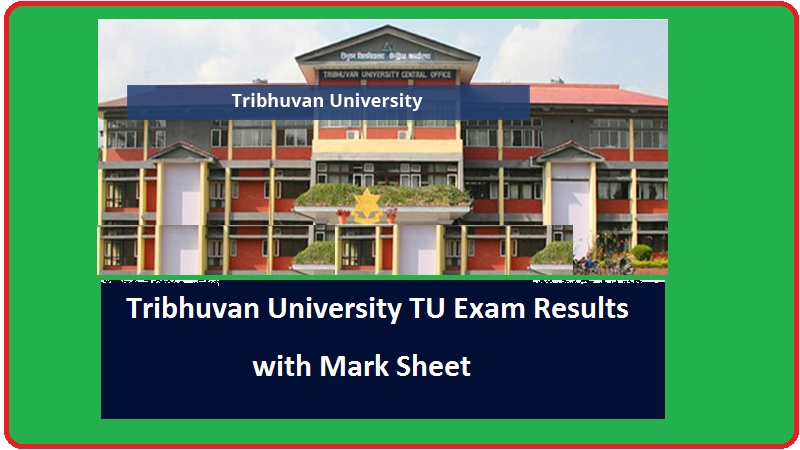 Here is Tribhuvan University TU Exam Results with Mark Sheet. So, if you are looking for your TU exam result then you are in correct destination.
Many students are running here and there to check their result. Hence to facilitate this group of students we are working hard.
Here we give several ways to check your Tribhuvan University exam results.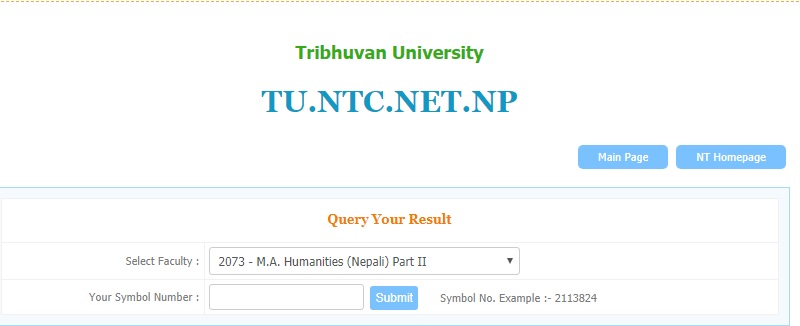 How to Check TU Exam Results?
You can check TU exam results in the official website of Tribhuvan University. The official website of Tribhuvan University is www.turesult.edu.np.
But in some cases this site does not work properly. Hence there are different alternative to this site.
Like gbsnote.com can be the best alternate in this case. The next alternate to check your Tribhuvan university result is Nepal Telecom website.
Like Nepal Telecom has separate to publish the TU exam results.
TU Exam Results in Nepal Telecom Website
Nepal Telecom is the leading organization in the field of communication. So as a social responsibility it gives different alternative to find the Tribhuvan University result.
One of the best ways is the exam website of Nepal Telecom. The official site for TU exam results is tu.ntc.net.np.
So when you logon in this page there is one dialogue box. In this box you have to enter your exam symbol number.
Finally when you enter your exam symbol number and level of study press on submit.
TU Exam Results via IVR and SMS Service
Well beside the website you can get the TU results via sms and IVR service. So for different types of result Nepal Telecom provides different number for sms.
Therefore for sms and IVR dial 1602 and follow the instruction given over there. This service is available in PSTN and CDMA phones.
There are many subjects in Masters level study. Thousands of students study in Tribhuvan University.
These groups of student are looking for their result in online source. TU does not publish the result in printing media.
Therefore the students have to depend on online sources. Similarly the online sources are not much reliable.
Hence in such situation you must check your result by different ways.
There are several faculties in bachelor study in Tribhuvan University. Like there is medical study, engineering study, science and technology and other non-technical subjects.
So it is our attempt to provide all kinds of TU exam results in this page.
TU Brief Introduction
Tribhuvan University is the first university of Nepal. Similarly it is the largest university in Nepal. On the other hand it is the University fully supported by Nepal government.
However it is an independent organization. It has its own rules and regulation. There are different levels regulating body of TU.
There is not certificate level now in University level. After the introduction of grade 11 for the then slc students the certificate level was phase out gradually from Tribhuvan University.
At last we would like to say best of luck to all the students of Tribhuvan University.