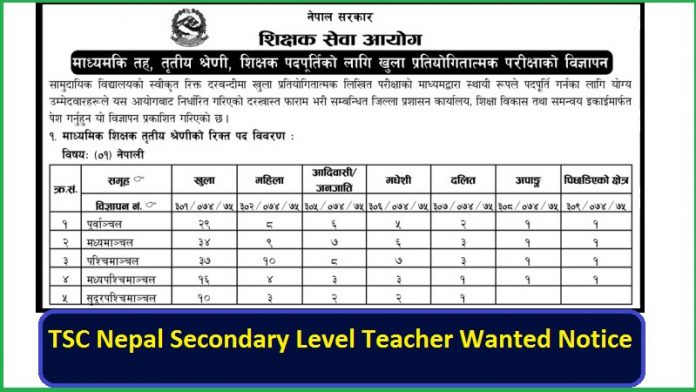 TSC Nepal Secondary Level Teacher Wanted Notice is out now. So the candidates can get the detail information about TSC Nepal Secondary Level Teacher Wanted Notice from here.
TSC Nepal Secondary Level Teacher Wanted Notice
This is the most awaited notice for the TSC Nepal job seekers. Finally the teacher service commission Nepal has announced the application for the secondary level teaching job. According to the notice the bachelor passed students can apply for the secondary level.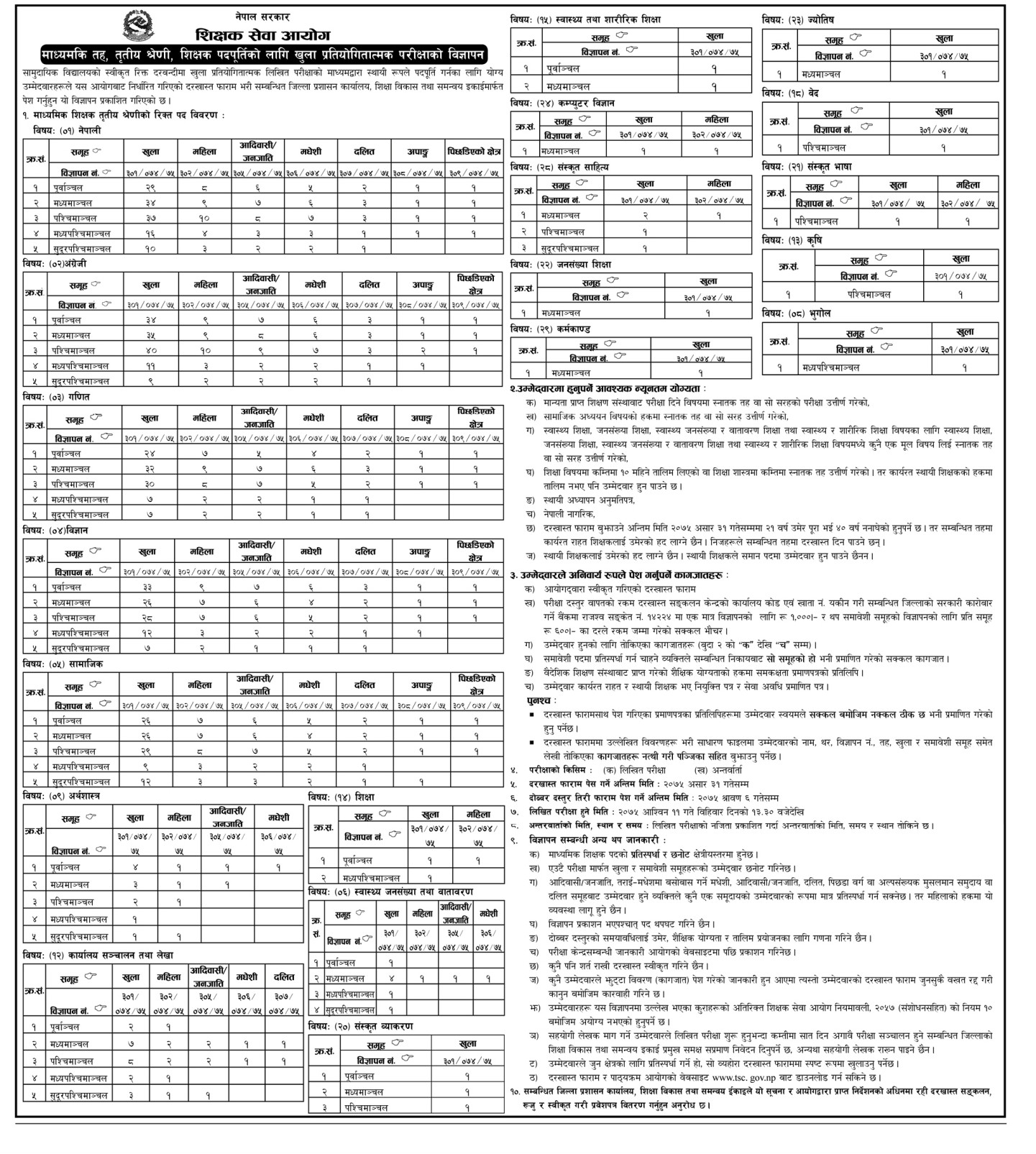 Secondary Level Third Class Teacher Wanted Notice
People were expecting that the teacher service commission will call the application for the TSC Nepal Secondary Level Teacher province wise. But this time also the advertisement came according to the then development region wise. It seems that the federal system is still not in complete practice.
---
---
Regional Level Teacher Selection Notice
The government has called the application for TSC Nepal Secondary Level Teacher in five different the then development region. But in my opinion the advertisement must come in the federal system model. No matter what so ever it is. Now it is the time for all the candidates to make well preparation to secure the seat in the tough competition exam.
What about 9 – 12 Concept of the Nepal Government
The education amendment has already declared that secondary level is from class 9 to class 12. But this time also the teacher service commission asked the secondary level teacher with minimum qualification bachelor level pass. Is not it the controversial? As secondary level is up to grade 12 can the bachelor pass teacher eligible to teach for classes 11 and 12?
Well today onward we will be giving the online exam preparation tips in this page. So it is our kind request to you all to join our social media page if you have not yet join. Similarly if you have any sorts of questions during your exam preparation please contacts us. Our subject expert team will try to solve your problem as soon as possible.