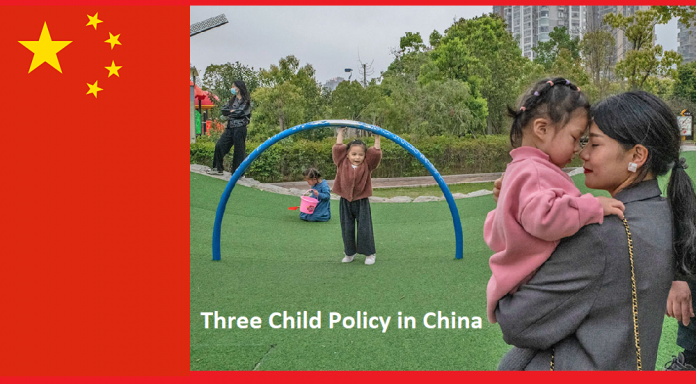 Three Child Policy in China has implemented. In 1979 China has announced single child policy to control the population. At that time the population of China was 970 million.
Single Child Policy
In the early 80's and 90 's this single child policy controlled the population growth. But at the same time it arose the imbalance between male and female population. So, sometime we used to hear in the media that is hard to get wife for the boys in China due to this imbalance between boys and girls population.
Two Child Policy
In 2016 China has implemented two child policy to increase the population. This policy is not able to support the population growth. People in the urban areas are not willing to have two babies though it is legally allowed by the country. As Chinese people in the city areas are copying the western life style.
Instead of their traditional fest and festival the new generation in China is eager to celebrate English Calendar new year and Christmas.
Recommended for you:
Visa open in USA under nonagricultural category. So, interested people can make online application for working visa in America.
Three Child Policy in China
Chania is the trade hub of the world. So it needs human resource to fulfill the labor market. Due to single child policy the population growth of the country highly reduced. Therefore, there is fear of big size senior citizens which is physically inactive in the labor market. Hence to fulfill the required manpower in the market it has implemented three child policy.
Almost all the multinational companies are now China based. It means there is high demand of workers in these companies. On the other hand, China does not let foreigners in working visa. So to complete this demand of labors the only way is to increase the population.
Secondly to manage the population pyramid it is necessary to increase the numbers of children in China.
We have collected the news for various news agencies in the world.