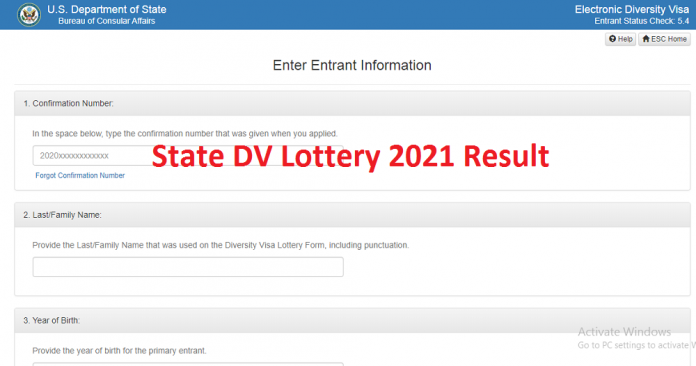 Here is State DV Lottery 2021 Results. So the applicants of EDV 2021 can check their online result just following the given steps.
State DV Lottery 2021 Results
DV result is most awaited in Nepal. I guess not only in Nepal most of the DV lottery eligible countries people are excited to get the online electronic diversity visa lottery result. The dv lottery result comes in the first week of May 2020.
DV 2021 Winners Name and Address
As you know well that the state government does not publish the name list of DV winners but it is our attempt to collect the name list of dv winners from Nepal.
Last year too we have prepared the name list of dv winners in this page. Just following the normal procedure you can get the dv result.
How to check the Online DV Result 2021
As mentioned above the state government is the only authorized unit to give the online diversity visa lottery. There might be many fake activities in the internet websites.
DV 2021 Result will Publish by June 6 2020
Hence we suggest all the dv applicants to be safe from such fake activities. Someone may ask money for the dv result or some other may ask money for the online application. These all are fraud activities.
Beside the American government there is no other body for the result publication of diversity visa.
Step by Step Process for the DV Result
First of all log on to www.dvlottery.state.gov
It is the official page for dv result.
Tap on dv lottery result.
Fill all the personal details in the dialogue box.
Finally submit it for the online result.
We were able to prepare the name list of dv winners for the year 2020. So in the same way we are trying to collect the name list of dv winners for this year too. Let's see how much can we do on it.
How to Proceed for the Visa Interview
Did you win the dv lottery? Wow congratulation! Now it is now time to prepare for the visa interview. If you have any questions while processing the visa interview form contact our foreign expert team for the help and support.