Here we discus on the Singapore Police Force Requirements. Do you know the British Camp in Pokhara Nepal enroll both the Singapore police force and British army?
You can apply for Brunei Police from this page. Hence if you are interested for Police or Army job read this article till the end.
Application Close on 31 Dec
Direct Entry in Singapore Police Inspector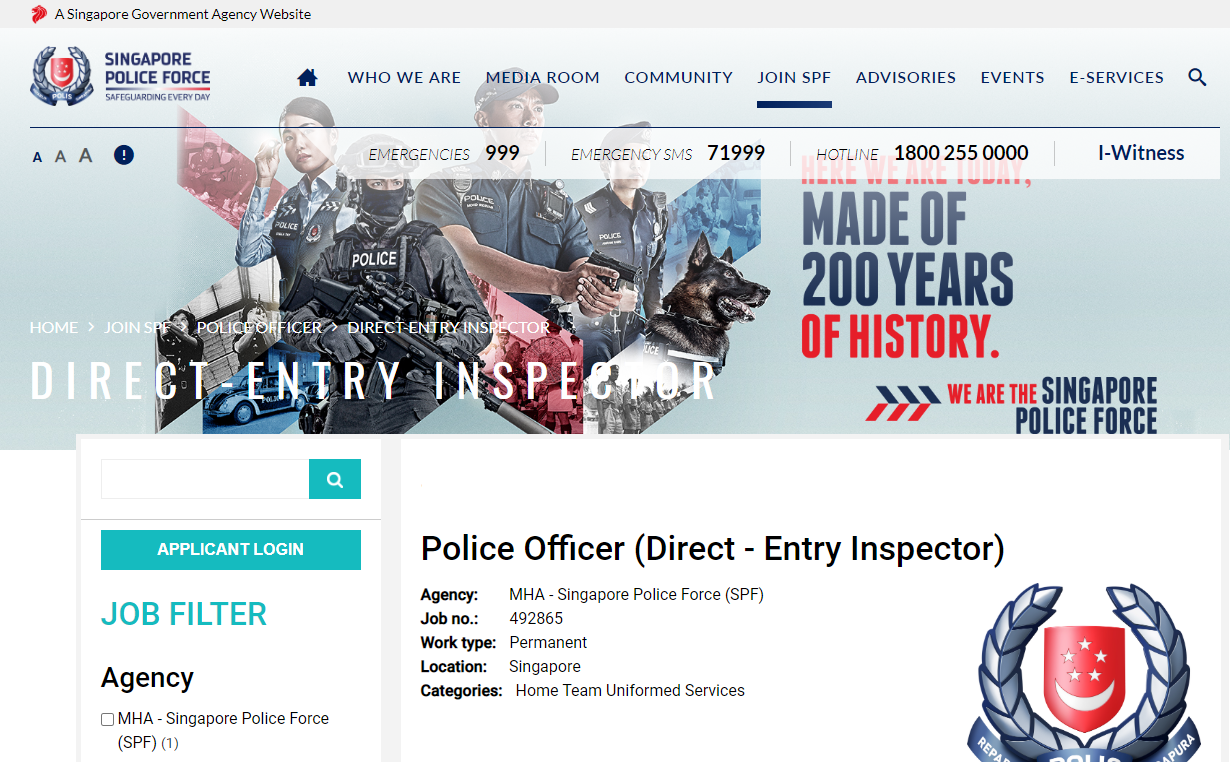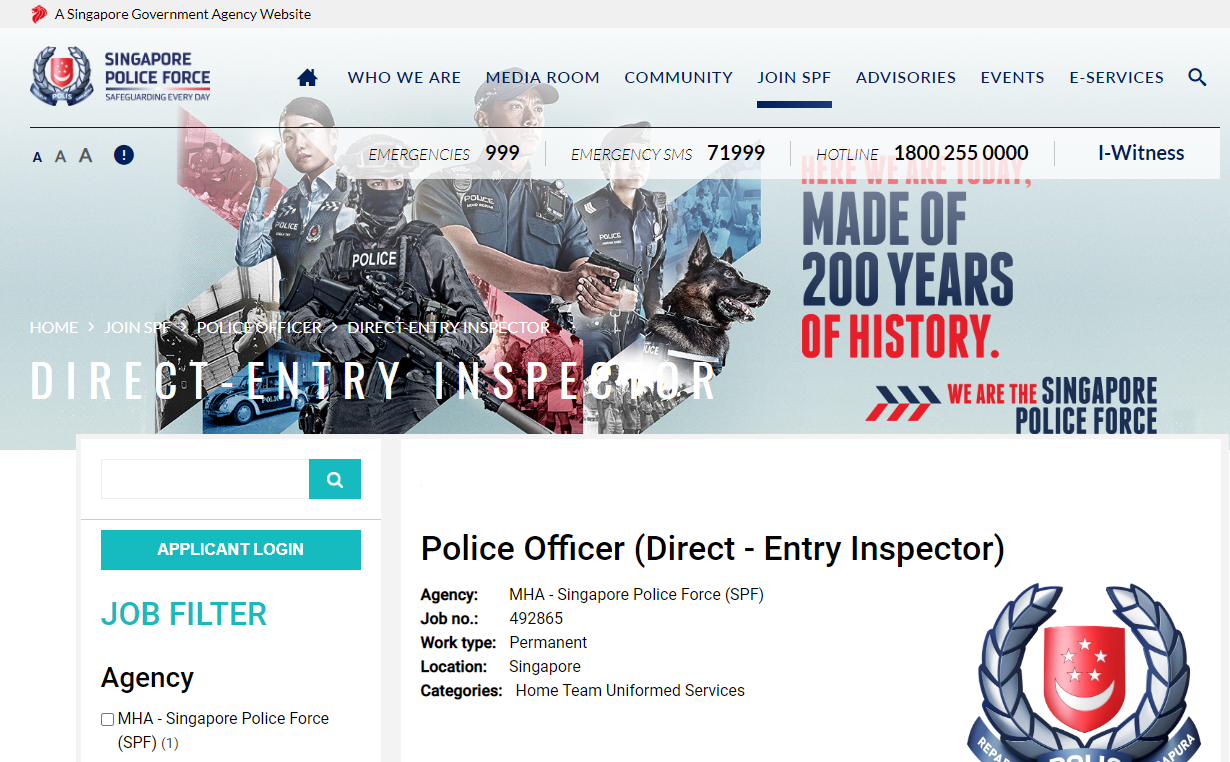 How to Enroll in Police Inspector Directly in Singapore Police Force?
TRAINING
There will be 9 months residential training program. It consists of well-structured curriculum including police defense tactics. Similarly you will have physical training with criminal law lessons. At the same time there will be leadership development training as well.
You will also undergo criminal investigation lessons. Similarly you will have furthers leadership training in the abroad.
FOUNDATIONAL POSTINGS
The inspectors of Police have to work on rotation basis. He has to lead the various functional areas of force. Your career will follow a well-structured track that grooms you for future command appointments in SPF.
Frontline Policing:
There is big response as to fight against crime in the society.
Investigation:
As an Investigation Officer, solve a full spectrum of crimes – Establish the truth and set wrongs right.
Command:
The SPF officer is a Team Leader. He has to lead a group of purpose-driven officers. The challenge for the SPF officer is to make singaprea safest place in the world.
Staff: As a Staff Officer he has to, plan and implement policies. So that it supports frontline operations and develop the Force's long-term capabilities.
STARTING SALARY
$3,940 – $5,090
The Starting salary will vary according to experiences. Similarly it depends upon assessment of academic qualifications. It also depends on relevant work experience and completion of full-time National Service.
More details are available in the official website of Singapore police force.
Well here we give the detail information about Singapore Police Force Requirements and British army requirements.
Singapore Police Force Requirements
The British Camp in Pokhara Nepal conducts the selection process for both Singapore police and British army. Previously the British camp in Dharan also used to conduct such selection process. Gurkhas are very much popular in British Army and Singapore Police force.
Singapore Police Physical Requirement
During the selection time the candidate's physical requirements are as follow.
The age must be between 17.5 years to 21 years.
Height should be minimum 158 cm.
Weight must be minimum 50 kg.
Smart looking with good health and good eyesight.
You have to run 800 m in 165 seconds.
12 pull ups and 70 sit ups during the selection process.
Well beside this you have to cross many other physical as well as academic tests. Like 5 km steep slope running with 25 kg load in doko. Similarly you have to face IQ test during the selection process.
Here we have the collection of IQ questions for both British army and Singapore police. If you are willing to join the Singapore police force these questions are much helpful for you.
As mentioned above you can enjoy the bundle of IQ questions for the Singapore police selection procedure.
Gurkha Contingent Singapore Police Force
The Gurkha Contingent Singapore police force [GCSPF] support British Welfare program in various ways. British well fare in an organization working in Nepal for the betterment of the retired British Army and Singapore police.
Basically this Gorkha Welfare Trust works in Health and Sanitation part in the village of retired British Army and Singapore Police. If you want to learn more about it you can visit the official website of Gurkha Welfare Trust.