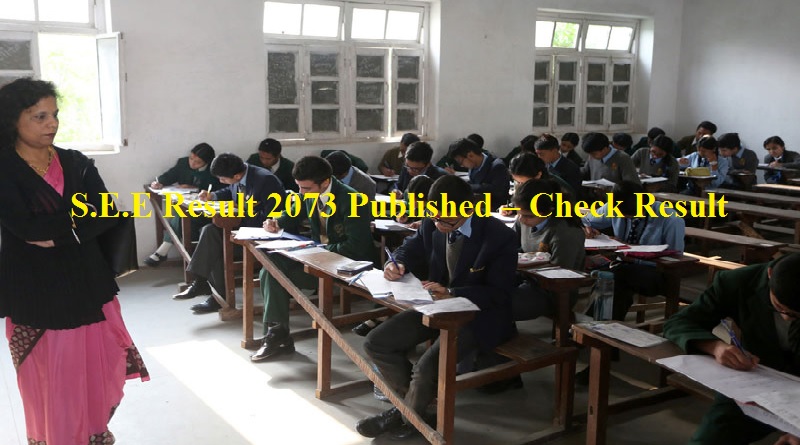 SEE Result 2073 has published today. Here is the detail of SEE result 2073. The SEE 2073 exam was over on 14th of Chaitra 2073. So the information given by the office of the controller of examination the marking of the answer book is over now.

Since last year the result of SEE exam is on grading system. In this system there in no fail system. However there are still some students in lower grades. So such students do not get chance to study the subjects in their choice.
SEE Result 2073 published
The national examination board is responsible to publish the SEE result. Just click on the above link to check the SEE 2073 result. There are several ways to check the SEE result. If you want to go other ways here are the few ways to find the SEE result. You can use the Nepal telecom IVR service to check the result. At the same time there are other several ways to check the result.
How to join Grade 11???
According the recent amendment of education act the secondary level is from grade 9 to 12. So the students studying grade 10 will continue the grade 11 study in the same school. But the condition and structure of schools teaching up to grade 10 do not have grade 11 and grade 12 classes. So this year also it is not possible to continue all the students in their own schools.
Hence the enrollment of students in grade 11 seems to be the traditional one as in the past. This year also students will rush to appear the entrance exam in different schools. So the name of board exam in grade ten changed from SLC to SEE while other conditions remained the same.
We have given the list of best plus two colleges in Nepal in an article in the same site. So we kindly request you to check the list while making the selection of the schools.