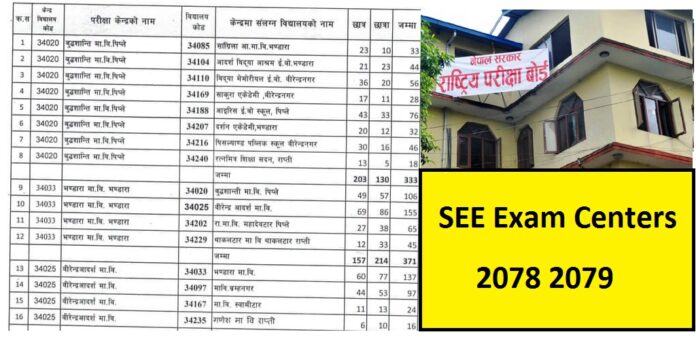 Here we have SEE Exam Centers 2078 2079. So students can check the Secondary education exam centers from this page.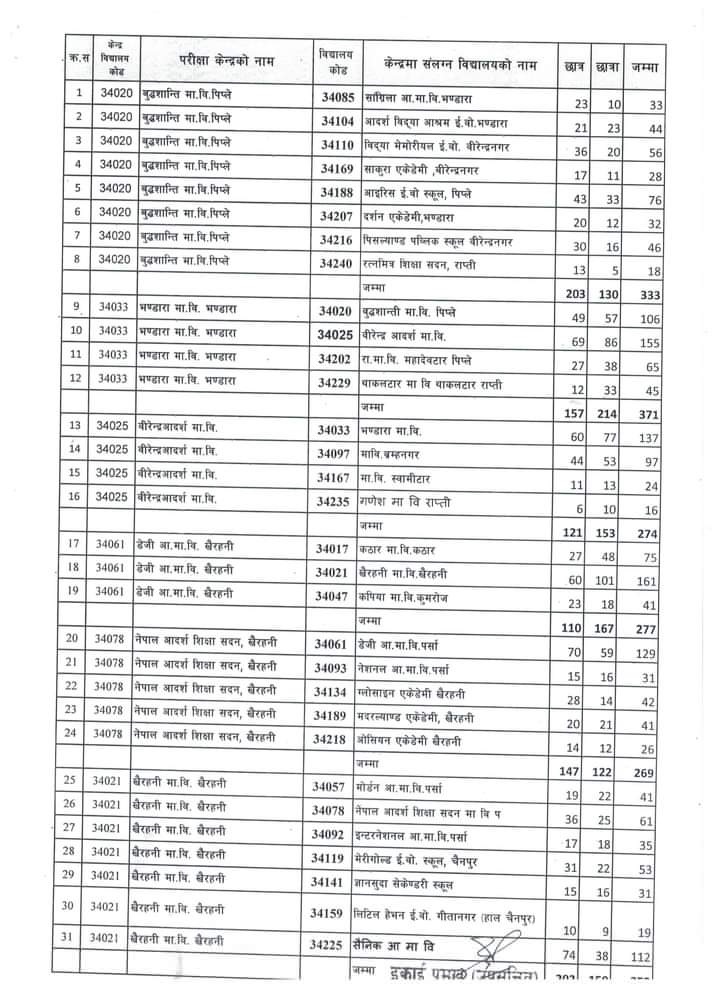 SEE Exam Centers 2078 2079
SEE exam is going to commence from Baishak 9. If you do not have the SEE exam timetable then get a copy from here. We have the latest updated SEE exam routine in this article. Beside exam routine you can get the information about SEE exam centers.
Print the SEE exam time table from this link. National examination board SEE routine begins from April 22, 2022. Due to pandemic last two years there was no SEE exam. Last two years students were evaluated by their respective subject teachers.
SEE Model Questions
Are you looking for the SEE model questions? Here we have the latest grid model questions for SEE students. These questions will help you to learn about the question grid. Similarly it will make students easy for their revision planning.
How to Tackle SEE Exam?
Students are found panic during the exam period. This sort of problem may create more problems for the students. Hence we have few tips for SEE students.
Make your own revision timetable.
Distribute time equally for all subjects.
Carry out writing practice for the revision.
Just rote learning is not effective for memorization.
Do not remain late night try to use morning time for study.
SEE Exam Preparation Tips
Go to your exam center in time.
Check the necessary materials for the exam before you leave for the exam center
Do not forget to carry admission card.
Enter the exam examination hall in advance
First of all go through the questions paper once
Then choose the questions which you can do your best at first.
SEE Result 2079
We will make the SEE result available in the page. Hence to get the SEE result with grade sheet you can visit gbsnote.com.
New Letter Grading System
National Examination board Nepal has changed the grading system from this year. We have details about it in our previous article. Hence we are not going to repeat all the things over here. Please check our previous article to get the complete knowledge on new letter grading system in SEE exam.