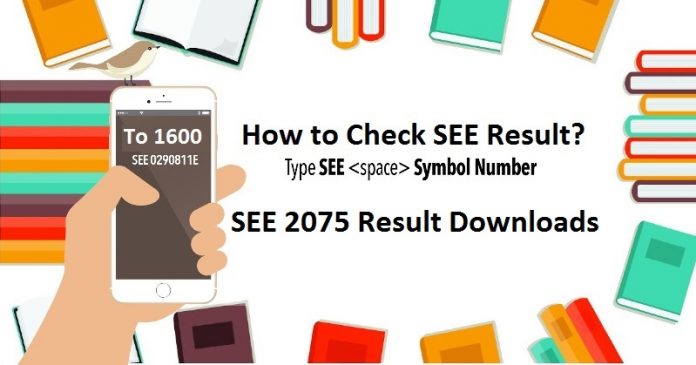 SEE 2075 Result Downloads is available here. So students can easily get the result via SEE 2075 Result Downloads.
SEE 2075 Result Downloads
How to get online SEE result with grade sheet is the question of students and parents. So here we give the step by step process for SEE 2075 Result Downloads.
SEE 2075 Result with Mark Sheet
Well after the grading system the mark sheet of SEE exam is called grade sheet. Hence we suggest you all to follow these steps for the online SEE result with grade sheet.
National examination board Nepal is going to publish the SEE 2075 result by the second week of Asar.
Different ways to get Online SEE 2075 Result
You can get SEE Result 2075 by the following ways.
SEE Result in websites
Online SEE result by SMS
SEE Result with Grade Sheet by IVR service
Sparrow SMS for the SEE online Result.
Now let us discuss them in details one by one. First of all SEE online Result in websites.
SEE result providing Online Portals
SEE Result 2075 by SMS service
The Nepal telecom users can send the sms to 1600 for the online SEE exam results. Here is the procedure to send sms for the SEE result.
Go to message box in your mobile phone.
Now type SEE space and exam roll number that is SEE symbol number.
Now send the message in 1600.
Beside this you can get the result just dialing 1600 and following the instruction given over there.
This method of getting online SEE exam result is IVR service. So it is useful if you are away from internet network for the SEE results.
Finally wish you all the best for the upcoming SEE results 2075.