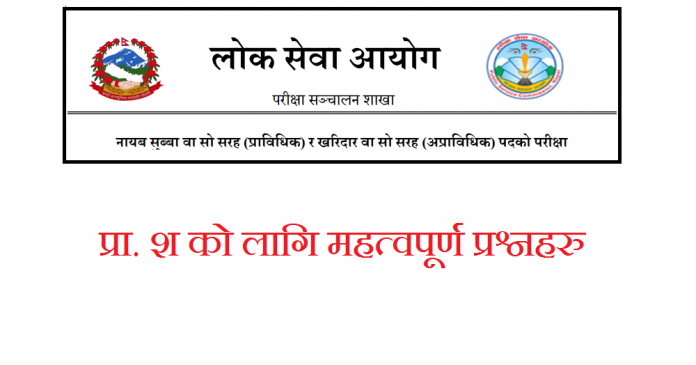 Here are the School Inspector Objective Questions. Our expert team working for lok sewa Aayog jobs prepare these School Inspector Objective Questions.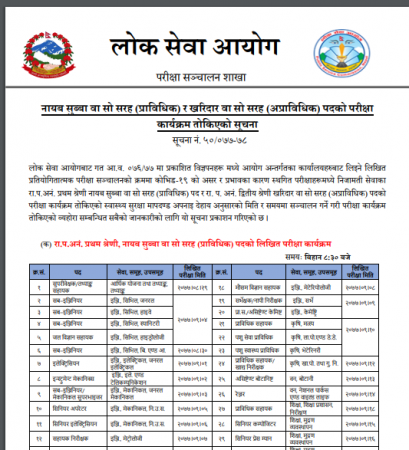 The characteristics of Education Policy is at the last of the article so do not quite it go to the end of the article.
School Inspector Objective Questions
Public service commission has announced the 26 vacancy for school inspector. This school inspector is popularly known as Vidhalaya Nerikshak in Nepal. School inspector is the officer level job.
So for the application of this Vidhalaya Nerikshak candidates can apply online. So for the online application go to Lok sewa Aayog website and follow the normal procedure.

Who can apply for School Inspector?
Well for the school inspector job application the minimum qualification is Bachelor in Education or equivalent passed. The age limit for this post is same as other lok sewa jobs.
Like male candidates must be below 35 years and the female candidates must be below 40 years. So if you need further details about the job application please see the cut piece of Gorkhapatra attached here. p
Where can you submit the Application forms?
The school inspector candidates can pay the exam fee in the regional offices of lok sewa Aayog. Lok sewa Aayog has 5 regional offices in the respective five regions of Nepal.
As it is already mentioned that form should be filled online whereas the amount you can pay in the regional offices. So, further detail of this procedure is available in the notice given in Gorkhapatra daily.
Education Policy 2076
Here is the details of the education policy 2076. Hence you can go through it for the complete knowledge.
We have previously an article about the past paper of school inspector exam. At the same time we would like to inform you that our subject expert team is working to address the coming exam of school inspector.
So we just want to suggest you to keep on logging this page for the weekly updates of the objective and subjective questions.
At the same time to do not forget to like our official Facebook page GbsNote. This will automatically inform you about the latest posts of school inspector.
Finally we would like to inform that if you have any questions unanswered just put forward it to us for the solution. You can leave your question in the comment box given below.