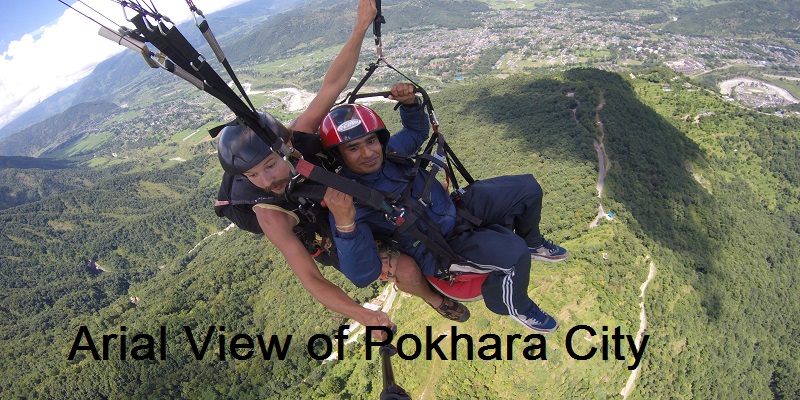 Pokhara is the second largest city of Nepal. It is full of natural beauty. The city is neat and clean. It lies on the bank of Seti River. Seti River flows from the middle of Pokhara city. People in Pokhara area are kind and friendly. Many comments of tourists who had already visited Pokhara also prove these things. Pokhara is in western development region on Nepal. It is 200 km far from the capital city Kathmandu.
By air it is just 30 minutes flight from Kathmandu. There are many places to visit in Pokhara valley. David's fall, Mahendra cave, Sarangkot and Begnas Tal are some major point to visit in Pokhara valley. Sarangkot is the center for paragliding and jeep flying. We can see many people flying in the sky of Pokhara in gliders. Due to this the view of Pokhara from Sarangkot is so lovely and heart touching. If you are able to reach the top of Sarangkot before sun rise you can enjoy the sun rise view too.
Pokhara City a Paradise in the world
David's fall is the other point to visit in Pokhara. The water from Fewa Lake flows in this fall. The water then passes underground and mixes to Phushre khola. There is a small market called Choraypatan near David's fall. Many souvenir shops are there in Choraypatan area. There is Tibetans refugee camp in this area.
Tibetans generate their livelihood by selling these souvenir items. There are many luxurious hotels, resorts and restaurants in Fewa Tal area. It is also popularly known as lake side. Begnas Tal is 13 km east from Pokhara city. It is one day cycling distance from Pokhara. You can reach Begnas Tal either by taxi or local bus from Pokhara city. You can also hire motor bike to go round the city. Therefore it is not necessary to hire the taxi.
Mahendra cave and bat cave are other two famous points to visit in Pokhara area. They are in the western part of the city. There is frequent local bus service from different parts of the city. Taxis are also available from different areas of city. Finally I want to say that watching Pokhara is far better than listening Pokhara. Hence I wish you all to visit once Pokhara in your life.