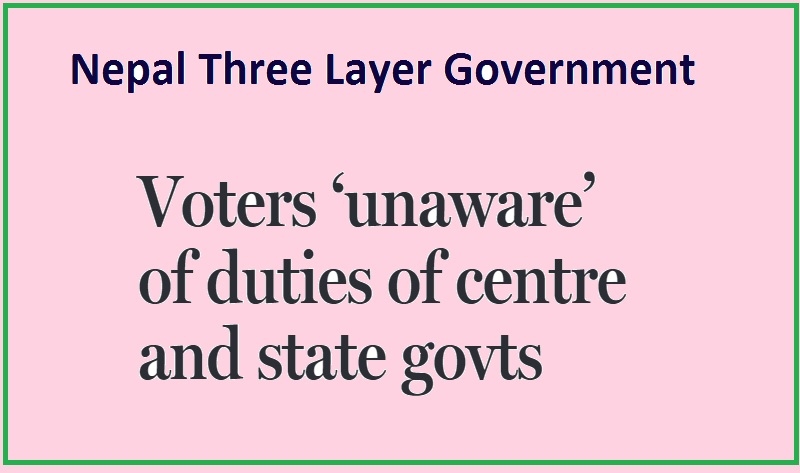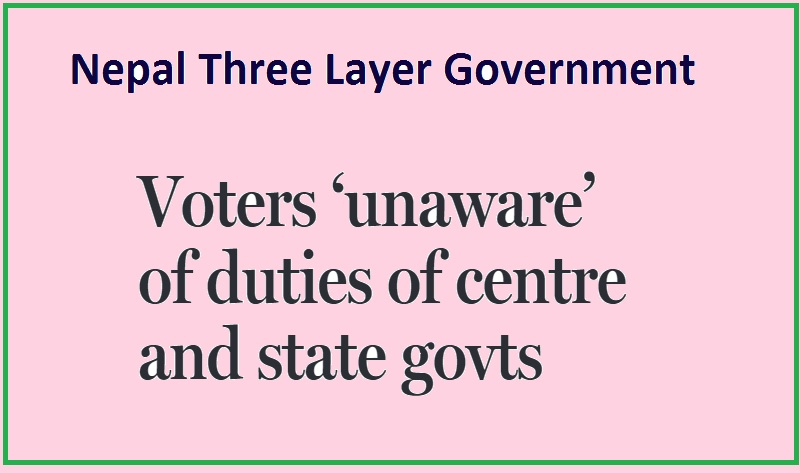 Here we discuss about Nepal Three Layer Government. Central, provincial and local governments are Nepal Three Layer Government. The local level government is already formed.
Now the country is facing central and provincial level election. However the people do not know the difference in the function and responsibility of this Nepal Three Layer Government.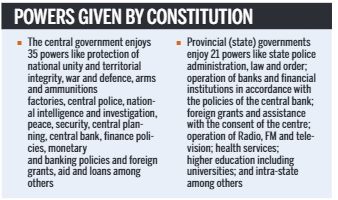 Nepal Three Layer Government Functions
The political parties do not have different manifesto for central and provincial election. So in this case there are no different agendas for central government and provincial government. But the constitution has categorized the power, duty and responsibility of all three layer government.
As the political parties are not able to form different agendas for central and provincial government the voters are in confusion. The lay men do not know what the Nepal Three Layer Government will do.
Voter Education Essential
This time both the central and provincial government election is at the same time. Hence such complicated election is going to occur first time in the history of Nepal. Already the number of invalid votes is high in Nepal.
So if the election commission and Nepal government do not provide enough voter education then number of invalid votes will certainly raise. Though the media tell that several volunteer and other Nepal government service holders are working for voter education but it has never reach to the targeted people.
The experts say that political parties must do enough homework to make the people understood about the function and responsibility of Nepal Three Layer Government. At the same time it is the duty of the political parties to make the people aware of the complex voting system.
Nepalese People Version
So at this moment if the political parties are themselves in confusion about the function, duty and responsibility, then they cannot aware the people. So at this moment the people say that what the mayor candidates are promising to us the same thing is coming from the candidates of central level parliament and provincial level. If so why do we need three layer governments? As all of them do the same jobs.
Majority of the Candidates in the urban areas are talking about the smart city. But the people do not know what does smart city mean? On the other hand it was the agendas of most of the mayors of metropolitans and other municipalities in urban areas.
People are looking for True Leaders
It is being the tradition of the political leaders to go door to door of the voters. But it is said that they never return to the village and remote areas from where they are elected.
The federal and provincial elections are going to take place on November 26 and December 7. We have several articles regarding the voter list and voters identity card. So you can check them for more details.