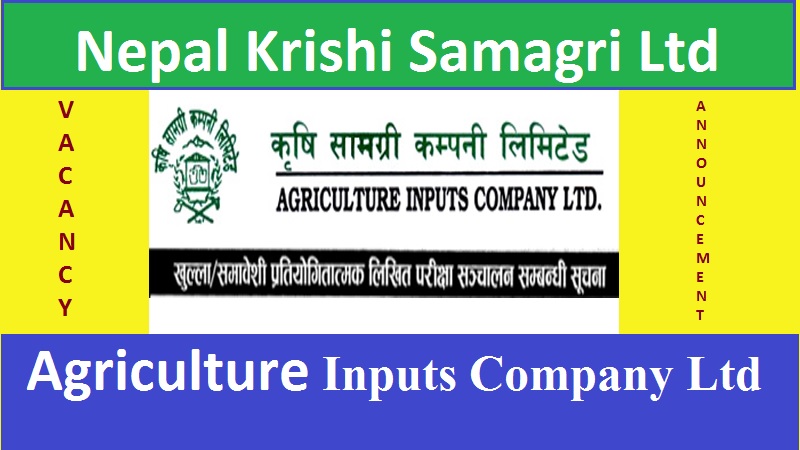 Nepal Krishi Samagri Ltd is the state owned corporation. This Nepal Krishi Samagri Ltd deals with the tools and equipment for agriculture. As Nepal is an agricultural country the role of Nepal Krishi Samagri Ltd is crucial. Here we discuss the function of Nepal Krishi Samagri Ltd.
The Function of Nepal Krishi Samagri Ltd
Basically this company works on agricultural tools and equipment. The agricultural tools are given to the farmer in the subsidy. This agriculture input company imports the modern tools for farming. Similarly Nepal government invests the money for this purpose. The main function of this agriculture company is to provide necessary items to the farmers in time and at low cost.
Nepal Krishi Samagri Ltd Vacancy Announcement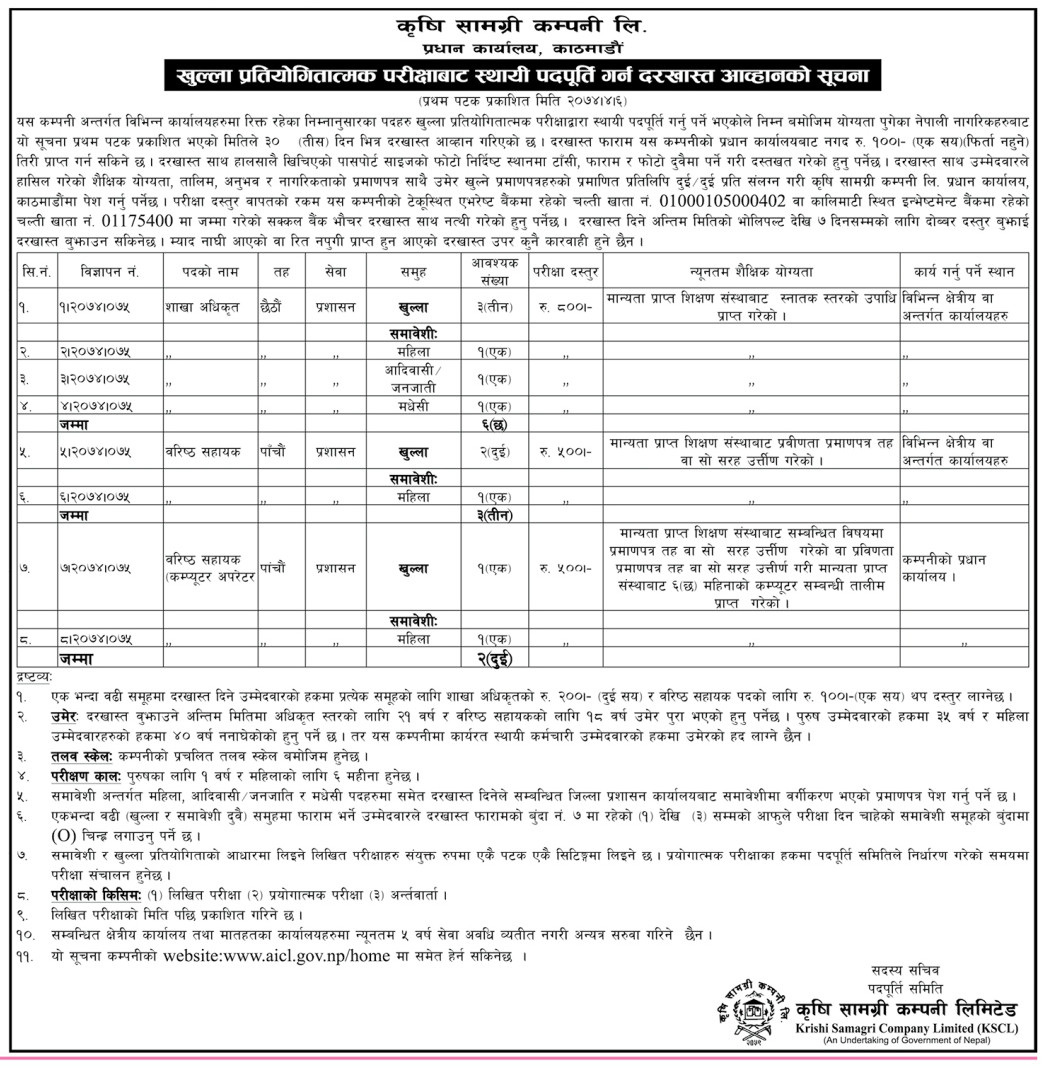 The Krishi Samagri Company has recently made an announcement for the vacant post. Here we have attached the copy of the vacancy announcement made in Gorkhapatra. The main objective of this article is to give the right information in time to the needy people.
There is huge unemployment problem in the country. Therefore for the limited seats also there is fierce competition. Here we give the preparation materials and online service for the marginal and backward group of the society. The main objective of this page is to help the helpless.
Similar to the public service commission and teacher service commission exams we give online preparation facility for this vacancy. So the candidates of Krishi Samagri Company can put forward their quires via our comment box. We reply the question with the help of the subject expert as soon as possible.
Objective of Agriculture Input Company
The main objective of the Krishi samagri company is to provide help and support to Nepali farmers. Nepali farmers have to compete with the Indian farmers. In India government gives huge subsidy to the formers. So it is very difficult to compete for Nepali agricultural products with the Indian product. Hence in this connection Nepal government must give subsidy via agriculture input company.
Finally we would like to express best of luck to all the candidates of this vacancy announcement for their success.
Keep on hard working success is always in your hand so, never forget this slogan.
You May Like: