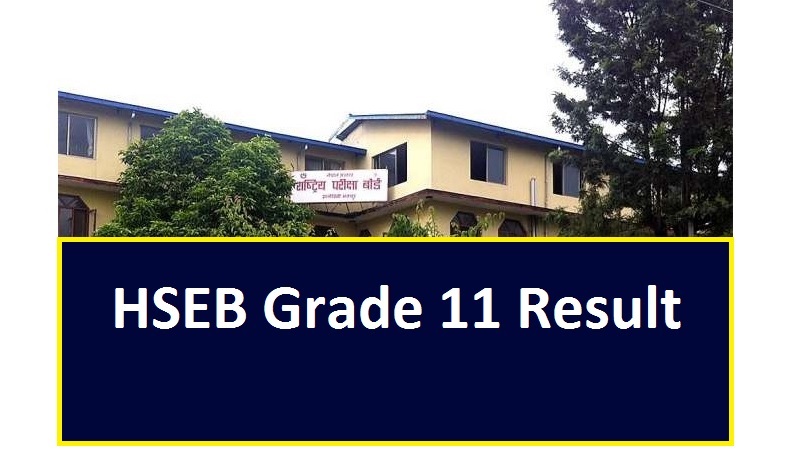 The then HSEB Grade 11 Result is out today. So you can easily download HSEB Grade 11 Result, Grade 11 HSEB Result 2074 over here.

HSEB Grade 11 Result, Grade 11 HSEB Result 2074
Students are waiting for HSEB Grade 11 Result, Grade 11 HSEB Result 2074 since long. There were lots of disturbances during the exam as the time table was frequently changed due to local level election. Now the national examination board has published the HSEB Grade 11 Result.
Chance Exam Notice of National Examination Board Nepal
So HSEB Grade 11 Result of science is out now. Similarly grade 11 management result is available in this page. We have grade 11 Education result here. Gbsnote.com is giving timely information about exam time table and result since many years.
We have several articles regarding the grade 11 result. So from these articles you can find the idea how to check the grade 11 result.
How to Check Online HSEB Grade 11 Result
Now the name of HSEB Grade 11 is changed to NEB Grade 11. As, there is no higher secondary education board in Nepal. This board was merged with national examination board after the amendment of education act. You can check the online grade 11 result in the official website of national examination board. The official site of national examination board Nepal is www.neb.gov.np.
Similarly the Nepal telecom provides the grade eleven results. So to check the online result of grade 11 go to neb.ntc.net.np. This is Nepal telecom site for national examination board exams result.
The PSTN and CDMA user can check the result via IVR service. So for this dial 1602 and follow the instruction you there.
There will not be National board exam for grade 11 from the academic year 2075.  So, grade 11 will have only internal exam of the respective schools. There will be national examination board level exam only in grade 12. However there will be provincial level exam at the end of grade ten. We have many articles about the education acts and others topics in our page. So we encourage all the visitor to go through them.