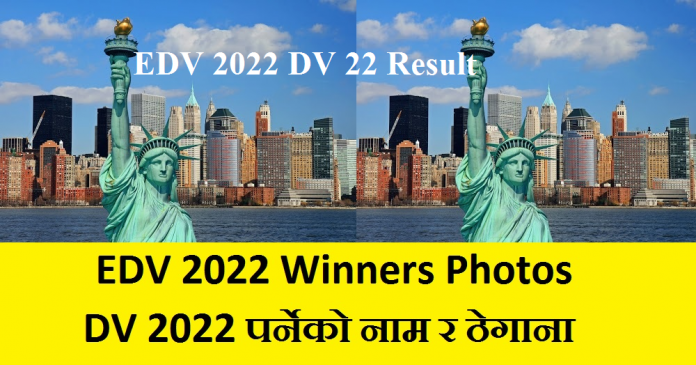 EDV 2022 DV 22 Result has published. Hence the dv lottery applicants can get their online result from this page.
Here is the detail procedure for the online result of the DV result. Follow these steps to get the online result.
The applicant of DV lottery can check their online result for dv lottery 2021 until September 2021. However the dv applicants of 2022 can check their online result from May 8 2021.
We will upload the details about the diversity visa lottery result from this page.
How to Check the DV Result?
There is no other way to get the dv lottery result. Similarly, state government does not send email to the dv winners. Hence if you receive the email stating that you won the lottery it is fraud.
Steps to Get Online Result
First of all go to the dv lottery official page. It is www.dvprogram.state.gov. here you have to enter the confirmation number together with family name.
Enter your confirmation number in the box.
Supply the family name in the next space.
Finally submit the details for the online result.
EDV 2022 DV 22 Result
The state government is responsible for the dv lottery publication. This year nearly 55 thousand people are going to get dv lottery from the world. Among them nearly four thousand people from Nepal will get the dv lottery.
DV 2022 Winners from Nepal
Here is the list of dv winners from Nepal. We are preparing the list of dv winners from Nepal. So we update this list weekly. There are millions of people waiting for the result from Nepal.
History of DV lottery in Nepal
In the early days the diversity visa lottery application was paper based. In this time the applicant has to submit the dv lottery form via postal mail. Later on, perhaps from late 90's decade the online system was introduced in the dv lottery application.
Now days it is easy to apply the dv lottery form yourself.