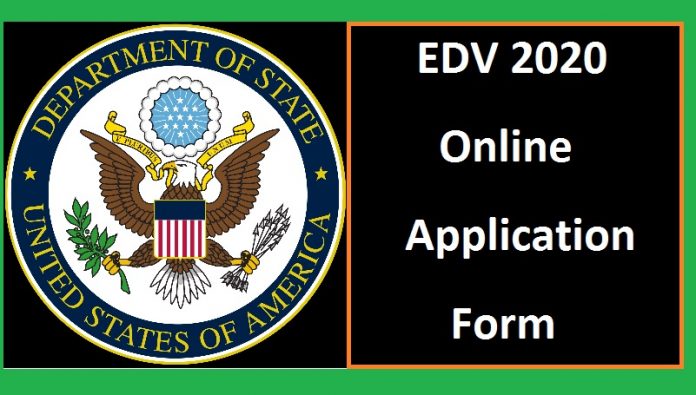 EDV 2020 Online Application Form opens from first week of October. So the interested can fill EDV 2020 Online Application Form here.
This is always wondering in the mind of every people. How to fill the dv lottery forms correctly here we give the details. The most important thing while filling the dv lottery form is the size of the photograph.
EDV 2020 Online Application Form
Therefore we have separate article to about the correct dv lottery photograph. So if you want to learn more about the dv photo size go through our previous article.
It is not a big challenge to make correct size dv lottery photograph. But at the same time thousands of dv applications are being disqualified every year. So you must pay good attention about it while filling the online EDV form.
We have given the step by step process to make correct dv size photo. So if you want to know more about it please check the article in our web portal.
Can I Fill the DV Online Application Form using Mobile Phone?
Certainly, you can fill the EDV 2020 Online Application Form using your android phone. First of all make the correct size photo graph as mentioned above. So, after preparing the correct photo you can start to fill the online form.  At the same time if you are not clear about it contact us.
Well for the online DV application you have to go to the official website of state government. The official site for DV lottery is dvlottery.state.gov. Here you fine the application form.
So go on filling all the personal details as well as family details. Supply the correct size dv photo as prepared above. Once check the details you have filled. Now finally after rechecking the details submit the application form.
EDV 2020 Online Result
The state government generally publishes the dv result by the first week of May. We also give the notice about the dv result in our social network page. So if you like our social network page then you will get the notification in time.
American Life of DV Winners Nepali
There are thousands of DV winners Nepali in USA. According to the information so far we got they are enjoying the life. However there are few cases where the dv winners have quit the Green Card.