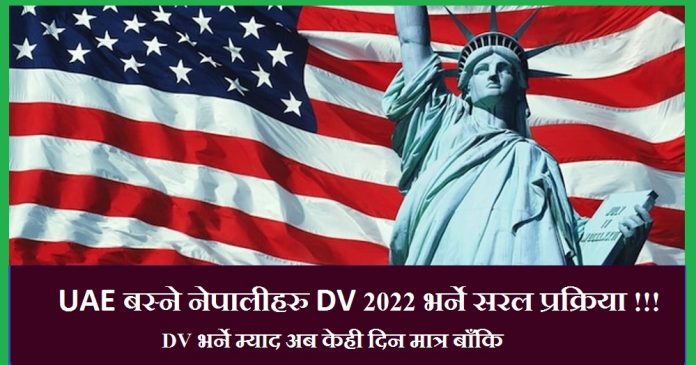 Are you currently living in UAE? Well here we give the step by step process for DV Lottery Online Registration from UAE.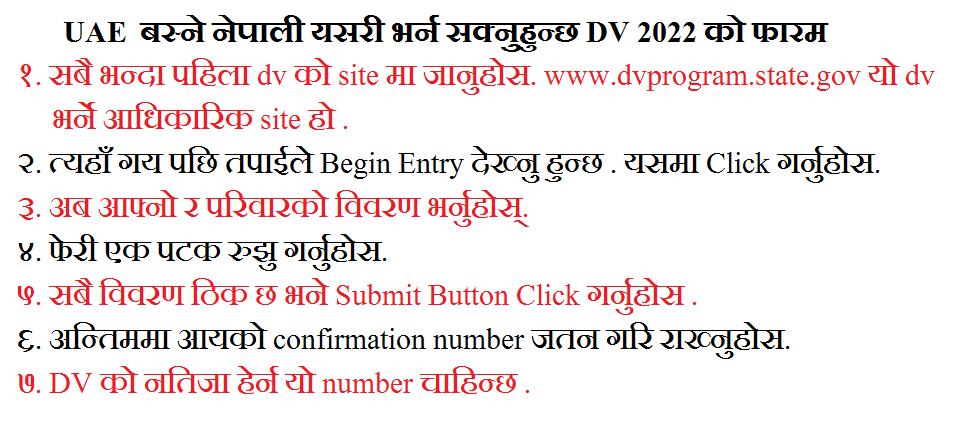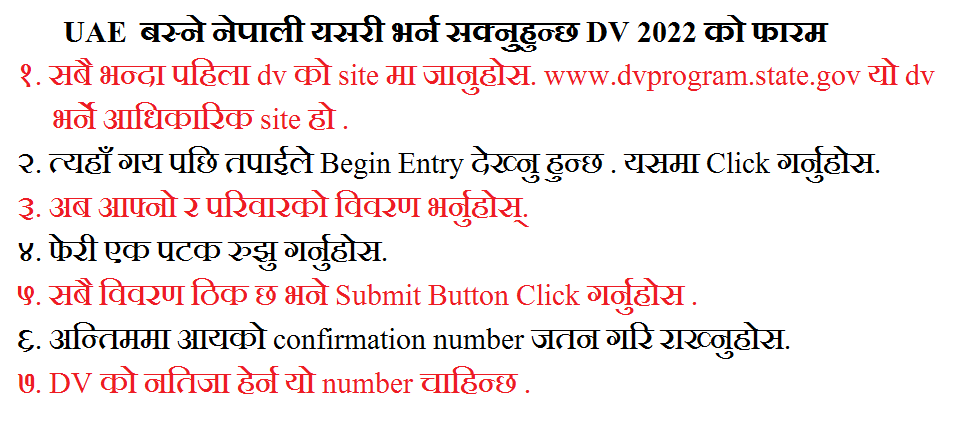 Here is the dv lottery 2022 notice of Nepal embassy Kathmandu.
DV Lottery Online Registration from UAE
No matter where ever are you now. If you are born in DV lottery eligible countries you can fill online dv lottery from all over the world. Just follow these steps to complete the DV lottery registration from United Arab Emirates.
Nepalese Can Fill DV Lottery from UAE
We highly encourage all the Nepali brothers and sisters living in UAE to complete the dv lottery application from here. Here we provide step by step guidance for you to complete the online dv lottery application.
How to Fill EDV Application form from UAE?
If you do not have sound skills in computer do no worry. We will give you very easy steps in simple language to complete the dv lottery form. Ok follow these steps to fill the online dv lottery form in UAE.
Some New Provisions in DV Lottery
You cannot use glasses in your dv lottery photographs. Similarly the valid Passport number and date of expiration is mandatory for the principal applicant.
You cannot use group photo in the dv lottery application photos. At the same time your dv lottery photographs must not be recent. It means it must not be more than six months old.
Before stating the online DV Registration prepares the correct size photos. You cannot use last year photo in the dv lottery. If you use the same photo for this year it will invalid the application.
Steps for Online Registration
First of all go to the official website of dv lottery it is www.dvprogram.state.gov.
Here you will see the online form. In that form you will find in green color written "Begin Entry". Tap in this button. Now the new online form page opens.
In this form you have fill the family details. So fill all the details correctly and tap on continue.
Now you will see the review button. Tap in this button to review your family details. It is a good opportunity to check the details before submitting.
Upload the photograph which you have to prepare before starting the online registration.
Beside this in our site you can find the following information about the diversity visa lottery. So, Nepalese people living in different countries can fill the online EDV form wherever they are now. You have to follow the easy steps given here to complete the online application.
If you have any question about dv lottery please leave it in the comment box below. Our expert's team is happy to reply these questions.
How to fill the DV lottery from Japan?
Steps to fill the DV Lottery from Malaysia?
How to Fill the DV Lottery from Qatar?