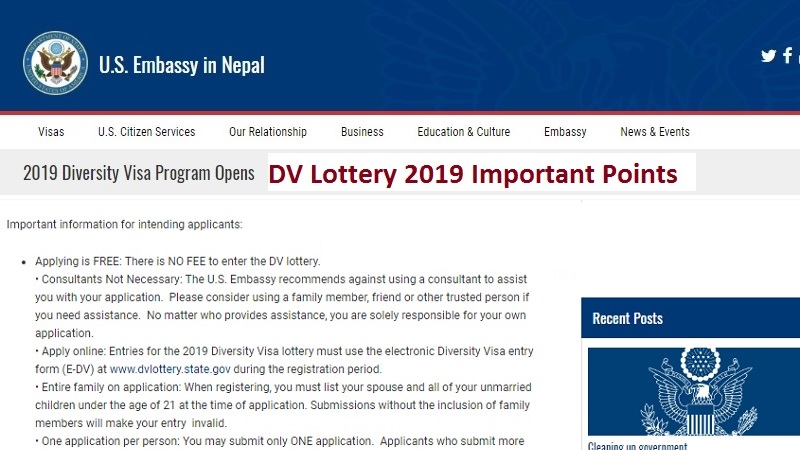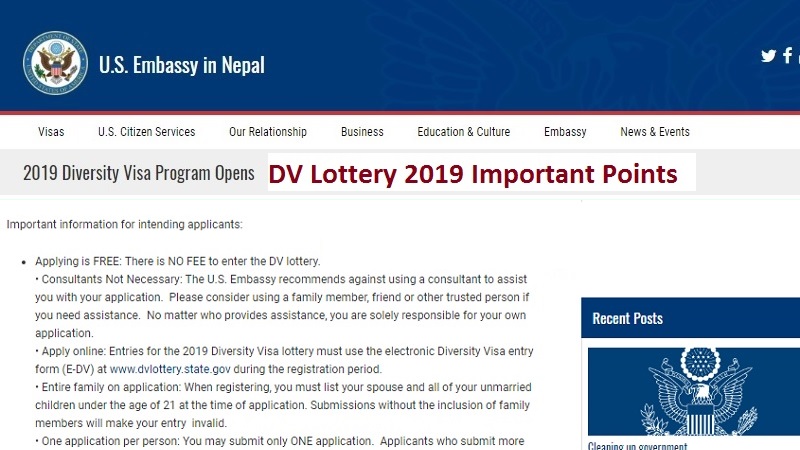 Here are some DV Lottery 2019 Important Points. These DV Lottery 2019 Important Points are crucial while filling the dv form. Small error in your dv form disqualifies your dv lottery form. Hence you must be very careful while filling the online dv form. So we discuss the DV Lottery 2019 Important Points in the following points.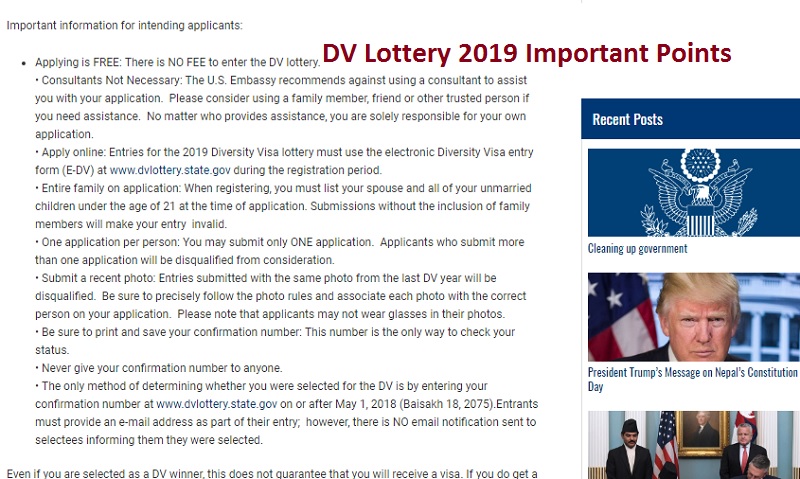 DV Lottery 2019 Important Points
These are the DV Lottery 2019 Important Points. Though these points are small they are very important in your lottery selection procedure. Majority of the dv forms from Nepal are disqualifying due to incorrect photo size. Hence correct photo is very important for your dv lottery form.
Valid size digital photograph
Date of birth and other details must be according to your citizenship certificate or passport.
Correct academic qualification.
Your email ID
Mailing address where you can receive your letters.
You are filling the dv lottery from since many years. But you are not being selected till now why? Perhaps your dv lottery form is not included in the lottery selection. If your dv form is not included in the selection process then there is no chance to win the dv lottery. Hence the most important thing is to make your application valid for the selection procedure.
How to Make Your DV Lottery Form Qualified for Selection Process?
First of all while applying for the dv lottery 2019 fulfills the above points. If your dv form is in the selection category then only there is probability to win the lottery. So, if your form goes to the dustbin then there is no question for winning the lottery. Every year many online dv forms are being disqualified. Hence it is our kind request to the entire dv lottery applicant to make your dv form valid.
So if you simply meet the point mentioned above then your form will be absolutely correct for the selection process.
Just filling the dv lottery 2019 form is not important but to make your dv lottery 2019 form valid and qualified is much important.
Finally we express our best wishes to all the dv 2019 applicants very best of luck. See you all online in our Facebook fan page from USA next year.