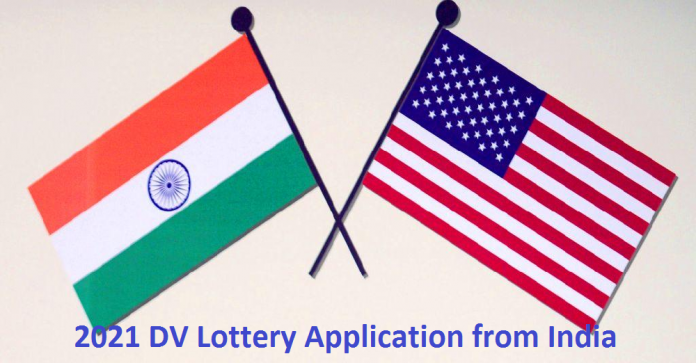 2021 DV Lottery Application has already started. So here we provide the steps to fill 2021 DV Lottery Application from India.
2021 DV Lottery Application from India
There are millions of Nepalese living and working in India. These people can also apply for the diversity visa lottery 2021. Follow the given steps to apply dv lottery from India.
US DV Lottery Application Steps
This year DV lottery application form is now online. So, all the interested Nepalese people can apply for the EDV 2021 just following these steps.
Steps 1# Go to the official web page of dv lottery. The official page for dv lottery is www.dvlottery.state.gov.
Step 2# Here you find the welcome page of dv lottery. Complete all the personal details. Never give the incorrect information. Similarly the size of your dv photo must be according to the state government instruction.
The correct size of dv lottery photograph is 600 x 600 pixels. Make the online photo verification before submitting the dv lottery application.
Step 3# In 7th point of your dv application you have to provide the details of the passport of principal applicant.
If your passport has expired you can apply for renewal. Nepalese people living in India can apply for either new passport or the renewal of old passport via the Nepalese embassy in India.
All Nepalese living outside Nepal can make online application for the passport. This time state government has made the valid international passport mandatory for the dv lottery application.
So due to this reason this time number of dv lottery applicants can go downward as compared to previous years.
Obviously if the number of applicants reduced the probability of winning lottery goes up. Hence we encourage all the Nepalese willing to live and work America to apply for the dv lottery 2021.
DV 2021 New Changes
The most important point for this year dv lottery is the compulsory submission of passport number and country of issuance. Due to this provision the chance of DV winning is high for the Nepalese living in abroad because they have valid international passport.
But in Nepal all the people they do not have passport and at the same time majority of them are not willing to spend Rs. 5000 just now for the passport. Hence dv applicants from Nepal itself may decrease this year due to requirement of passport.