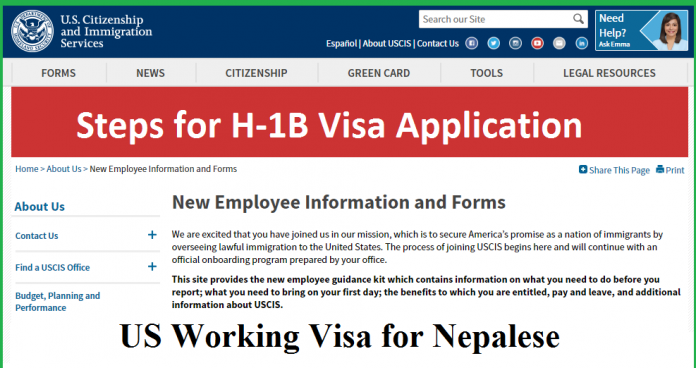 American government has started to provide US Working Visa for Nepalese. Here we give the detail process for the online visa application.
US Working Visa for Nepalese Steps
It is the official program of state government to take skilled and semi-skilled workers from different countries in the world. Every year the US government takes workers for different companies under H-1B visa.
DV Lottery 2021 Winners Name and Address
Working Visa Lottery under H-1B Category
Every year different companies in USA take workers from different countries in the world. This is random selection from the applicants. Here we provide the step by step process for the working visa application process.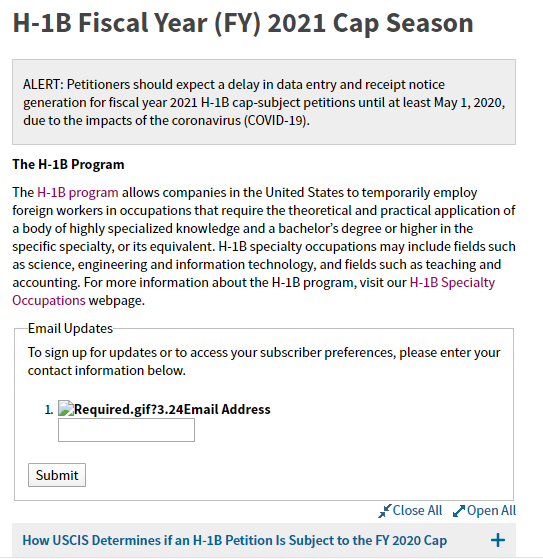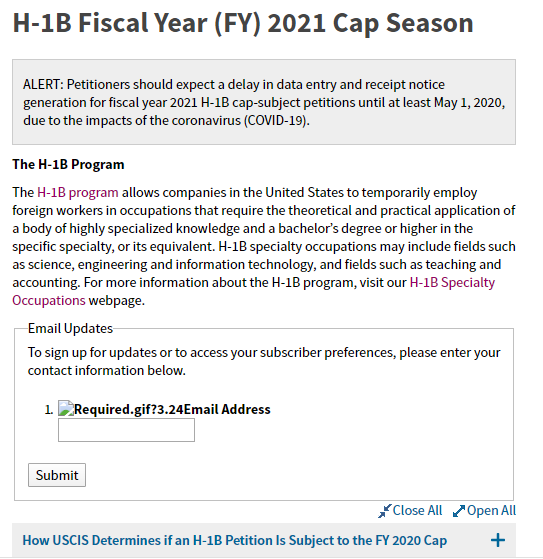 Important Dates for H1B Registration Process for this season (financial year 2021)
February 24th, 10 AM, EST, 2020:
Employers can create H1B registrant accounts for the visa application.
March 1st, Noon EST, 2020
The applicant can start to submit H1B application.
March 20th, Noon EST, 2020:
H1B visa online registration period ends at this date. But due to covid 19 problems there is change in the schedule for visa application and others. Hence please check the official site for more information.
March 31st, 2020:
H1B lottery/ selection and results Deadline. But as mentioned above the deadline for selection might have affected due to covid 19.
April 1st, 2020:
The official organization USCIS accepts H1B petition with LCA, full info for FY 2021. The accepted applicants can only take part in the lottery program.
June 30th, 2020:
90 Days deadline ends for filing of H1B petitions for FY 2021. However the date might have changed due to pandemic of virus in the world.
US Working Visa for Nepalese
The portal for employers or H1B registrants to start submitting their H1B registrations for their employees or applicants starting from March 1st, 2020 and it will be open until March 20th, 2020. The employer will do the random selection based on qualification and many more.
It will be open until noon on March 20th EST. the interested people cannot submit the online application beside the given time period.
You cannot submit H1B registrations before March 1st; you can only create the registrant account.
The H1B Visa Cap
USCIS generally issue a maximum of 65,000 regular H1B visas each year, with some exceptions: The distribution of this much visa is as follow.
The first 20,000 visas awarded to people who hold master's degrees or higher do not count against the limit. It means that the skilled and qualified people will get first priority in this visa lottery. on the other hand it is not counted in the given limit.
Visas for people entering the US to work in higher education or in affiliated research/non-profit organizations may also be exempt from the capacity. Like people working in this sector may not be included for the 65 thousand visas.
6800 visas are normally reserved for citizens of Chile and Singapore, under the special H1-B1 visa.
So the people of these two countries have more chance to win the lottery. This number is deducted from the total visa allocation.
Because of the strict limits, H-1B visas are granted on a lottery basis. So it is somehow similar to diversity visa lottery commonly known as DV lottery.
This means there is no guarantee that, even if you qualify, you will be awarded your visa. (Of course, if you do not apply, you cannot win the lottery.)
Finally we would like to express our best wishes to all the applicants of H-1B visa lottery.