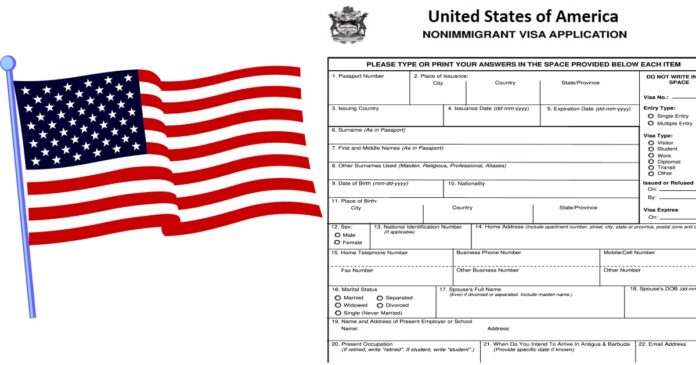 Here we discuss on Temporary Work Visa for USA.
The Biden administration has decided to provide 35000 additional Temporary Work Visa for
USA. It is said in the labor department press meet.
Complete this online form to search job in USA.
Overview
If you want to work in USA under temporary work visa then you need to take specific visa under the rule of state government. There are different kinds of work permit visa in USA. It depends on the knowledge and skill owned by the employee.
Temporary Work Visa for USA
Hence the most important thing is to find the appropriate visa for your knowledge and experience. Sometime wrong visa selection may lead to visa rejection.
Search the job via online mode. Then lodge your application with your CV. If your application form is appropriate for the vacancy then employer will mail you. In this way you can find the job from your home itself.
There are no any agents to supply manpower from Nepal to America. However, government of
Nepal may sing the memorandum of understanding to send the migrant worker from government-to-government level.
How long can you Stay USA under Temporary Visa?
Generally, such seasonal visas are for six months only. So, after this specified time you have to return back to your country. But in some cases, like Korea, you may get visa renewal. But it depends upon your employer.
When to apply?
The US embassy and consulate office process your visa application 90 days prior to your job deadline. However, you can enter USA just 10 days before your job starts. More details you can learn from the official page of federal government.
Required Documents
The temporary working visa applicants need to submit the following documents.
Visa application DS- 160 online form.
Valid passport to travel to America. People restricted to travel America cannot apply for the work permit visa.
2 x 2-inch size recent photograph. It must not be older than six months.
Job offers letter with petition file.
Visa fee paid original receipt.
You have to pay US dollar 190 for visa.
This is simply general information. More details you can get from the official page of state government.
At the same time if you have any question about Temporary Work Visa for USA you can contact our experts' team.
Finally, we would like to express our best wishes to all the interested candidates from Nepal.
There is great opportunity to live and work in USA under seasonal working visa.
USCIS.GOV
This site provides all the official notices for the nonimmigrant as well as migrant workers for
America.