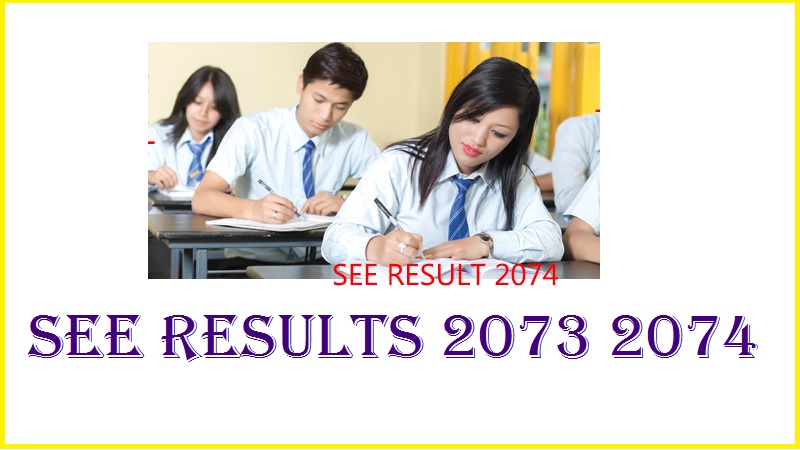 According to the information given by the office of the controller of examination sanothimi Bhaktapur the SEE results 2073 2074 will be published within this week. The SEE results 2073 2074, is most awaited by the parents and students. Known as SLC in the past but now this exam is called SEE exam. Since the eighth amendment in the education act grade 12 board exam will be called SLC exam.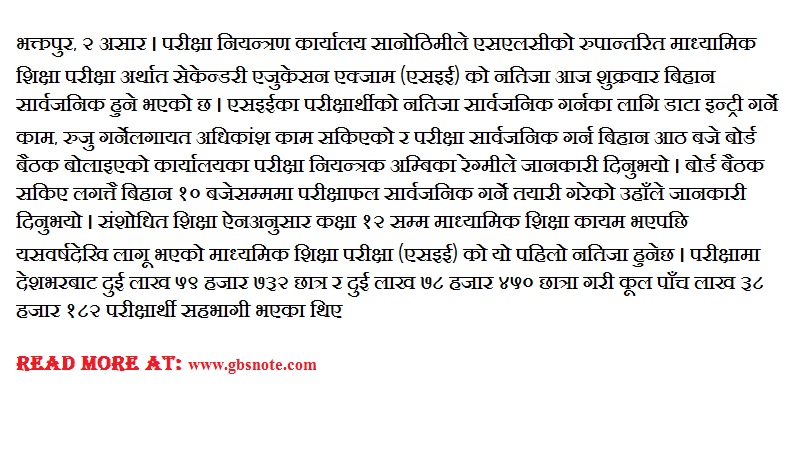 SEE Results 2073 2074
This year The Secondary Education Examinations (SEE) was commenced on March 16 and concluded on March 27, 2017. More than five hundred thousand students took SEE exam this year. So you might be tired of searching SEE results in the internet. Now no more you have to walk. You are in correct point for the SEE Results 2073 2074.
In our previous several articles we have given the details of finding the SEE Results 2073 2074. So if you have missed them no matter. Here we have again included the official sites to provide the SEE result.
Nepal Telecom Website
Nepal telecom provides the SEE Results 2073 2074 in its website. The official website of Nepal telecom is www.see.ntc.net.np. So the SEE result can be obtained over here.
Office of the controller of Examination Website
You can find the result from the official site of the office of the controller of examination sanothimi Bhaktapur. The official site of the controller's office is www.soce.gov.np.
The list of service provider for sms and IVR will be finalized soon by the controller's office. So as soon as the list of service provider is final we will give you the updates. Hence remain in touch with us in Facebook for fast and latest result updates.
Search Related Terms:
see result 2074 + slc result 2073 + see result 2073 + nepal slc result 2073 + slc result 2073 date + slc result 2073 with mark sheet + see result 2073 date + slc result with mark sheet