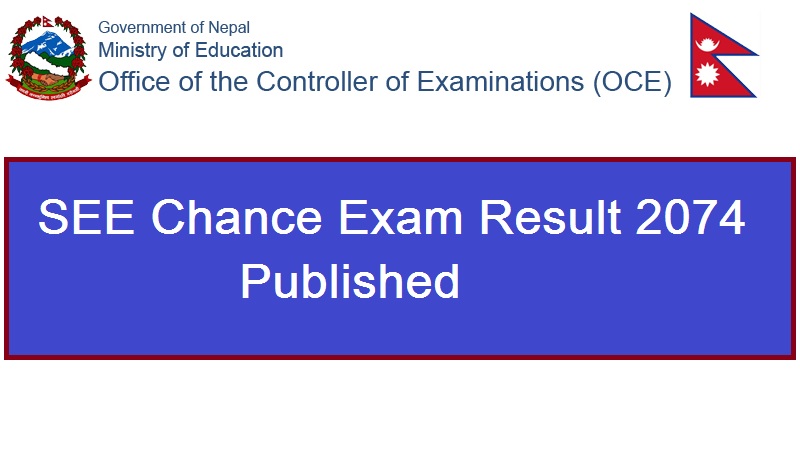 SEE chance exam result is out. Now you can check your SEE Chance exam result over here. Basically this SEE chance exam is to upgrade the grade of the students in two theory subjects.
Details about this exam were given in our previous article. According to the present rule there will not be partial exam for this group of students.
How to check SEE chance exam result
SEE chance exam result can be obtained from gbsnote.com. As soon as the result publishes by national examination board we will give in it this site. Similarly it can also be obtained from the official website of national examination board Nepal. The official website of NEB Nepal is neb.gov.np.
The   next destination for the SEE chance exam Result is Nepal telecom website. Nepal telecom provides the SEE result via its website. The website of Nepal telecom for SEE result is see.ntc.net.np. The next important thing for the GSM mobile user is that SEE result checking via mobile data is free of cost.
Free Mobile Data to check SEE Result
There are several websites which do not cost charge while using NTC mobile data. So if you have GSM mobile SIM you can find the SEE chance exam result free of cost via mobile data. The website of the office of the controller of examination is also free in mobile data. There is hundreds of website which are free in mobile data. Hence, for more details please visit the Nepal telecom's website.
SEE Result
Symbol Numbers of Students getting GPA above 3.6
The Symbol Numbers of students getting GPA above 3.2 and below 3.6
Symbol Numbers of students getting GPA above 2.8 and below 3.2
Students obtaining the GPA between 2.4 and 2.8
Symbol numbers of students getting GPA 2 and 2.4
Students getting GPA between 1.6 and 2
Search Related Terms:
slc result 2073 + slc result with marksheet + slc result 2073 with marksheet + slc result 2074 + see result
nepal slc result 2073 + see result 2073 + see result 2074 + see chance exam result + see chance exam result 2074