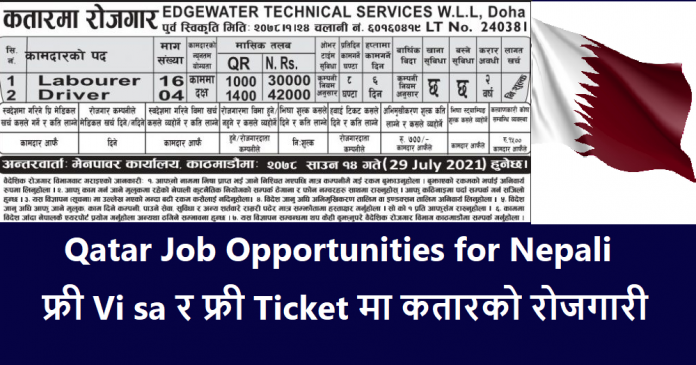 Qatar is the major destination for Nepali migrant workers. So here we make daily update of Qatar Job Opportunities for Nepali.
Qatar Job Opportunities for Nepali
You can find daily updates for the foreign employment of Qatar in this page. Qatar is the major source of remittance for the country. Similarly, due to the honesty of the Nepali people there is high demand of Nepali migrant workers in Qatar.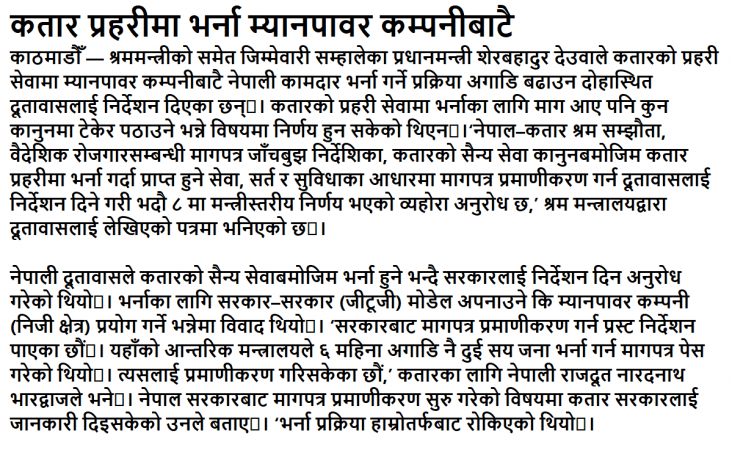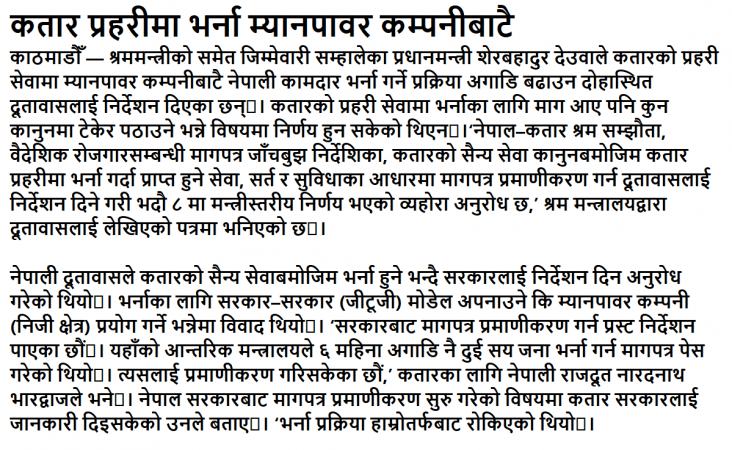 Qatar is planning to give the stadium security during the world cup football tournament to the Nepali citizens. So, for this it is going to enroll the temporary police force very soon. Nepal has already signed the memorandum of understanding with Qatar about it.
Nepali Can Now Join Qatar Police
There is bilateral understanding between two countries to send the Nepali citizens in Qatar police force. It is heard that in previous day people used to join this police force via illegal path. But now the way is open officially to join Qatar Police Force.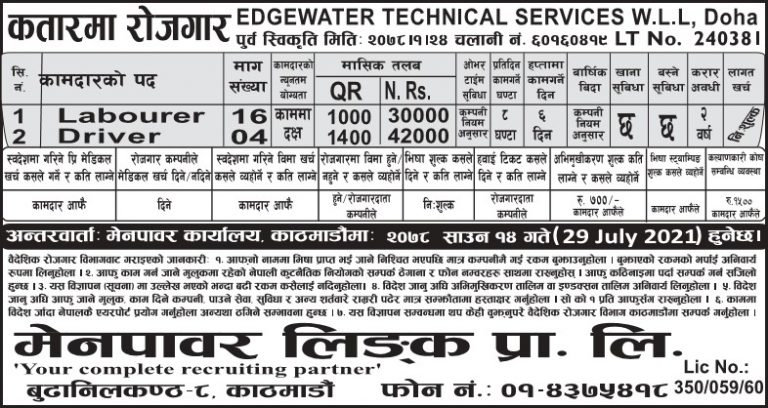 Different Post Wanted for Nepali
Here we upload the demand letter. So, looking at it you can choose the post which is best for you according to your knowledge and skill.
We make daily updates of this page. Therefore, do not quit it just go through the article till the end.
Hotel Jobs
If you have the experience of hospitality jobs, you can apply for this post. It is well paid job in Qatar. At the same time the job is comfortable coz you do not have to go out of air conditioned room.
UAE Police Job
Nepali can job the UAE security force job. Details about it you can read in our previous article. Just follow the above link to reach our previous articles about United Arab Emirates police job.
People are working in the field at very high temperature. But hotel and restaurant jobs are very comfortable and well paid.
More details see the image attached with this article.
Finally, if you have any question about the aboard employment you can leave it in the comment box below.