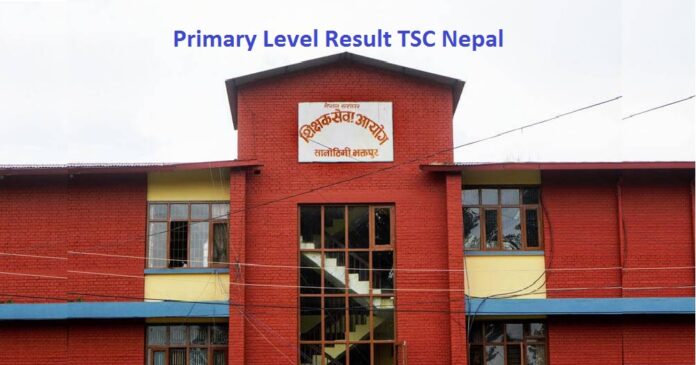 Primary Level Result TSC Nepal is now ready. Hence the TSC Nepal job candidates can find the result from tsc.gov.np.
Teacher service commission publish the primary level TSC result. Here is the useful link to get the online TSC Result. Just follow the official page of TSC Nepal for the result.
Primary Level Result TSC Nepal
TSC Nepal has announced vacancy for three different levels. They are secondary, lower secondary and primary. TSC secondary level written exam result is public now. The successful candidates are preparing for the interview.
TSC Nepal Lower Secondary Result
Lower secondary level TSC result is almost ready to publish. According to the source TSC Nepal is planning to publish the lower secondary level result after the appointment of secondary level teachers.
TSC 2079 Vacancy
Teacher Service Commission Nepal is going to publish vacancy for 2079. All the interested candidates can submit the online job application form. You can fill the online application from the TSC Nepal web page. It is tsc.gov.np.
TSC Nepal First Paper Questions
Here is TSC Nepal objective questions collection. This question collection will help the candidates for the first paper exam. Since few years TSC Nepal has changed the service commission exam system. In the existing situation TSC Nepal candidates have to pass the first paper objective questions. Only the successful candidates of first paper can appear the second phase exam.
TSC Second Paper Exam
The second paper consist of three hours written exam. This is subjective paper. The final written exam result is the accumulation of the first paper and second paper. Hence if you are able to secure good marks in the first paper it will help for the final result.
TSC Result
Teacher service commission Nepal result is available in the official page of TSC Nepal. Here we provide the steps for the result.
Go to tsc.gov.np
Check the result tab.
Follow this link
Now choose your province and district for the result.
If you have any question about the TSC result you can contact us. Our team is ready to help and support to you. Therefore, feel free to contact us.
NB: Primary Level Result TSC Nepal is coming soon.