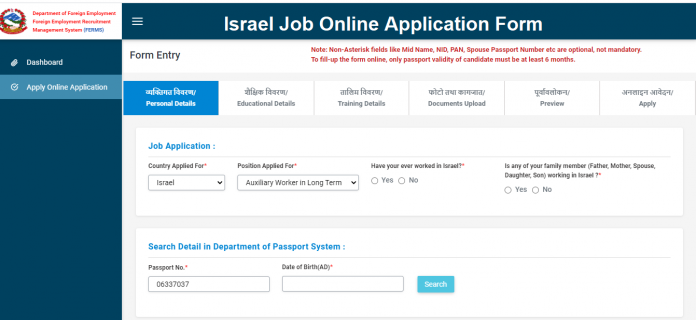 You can fill Israel Job Online Application Form via this page. Here we provide all the details about Israel job application.
Here are the steps to fill the online form.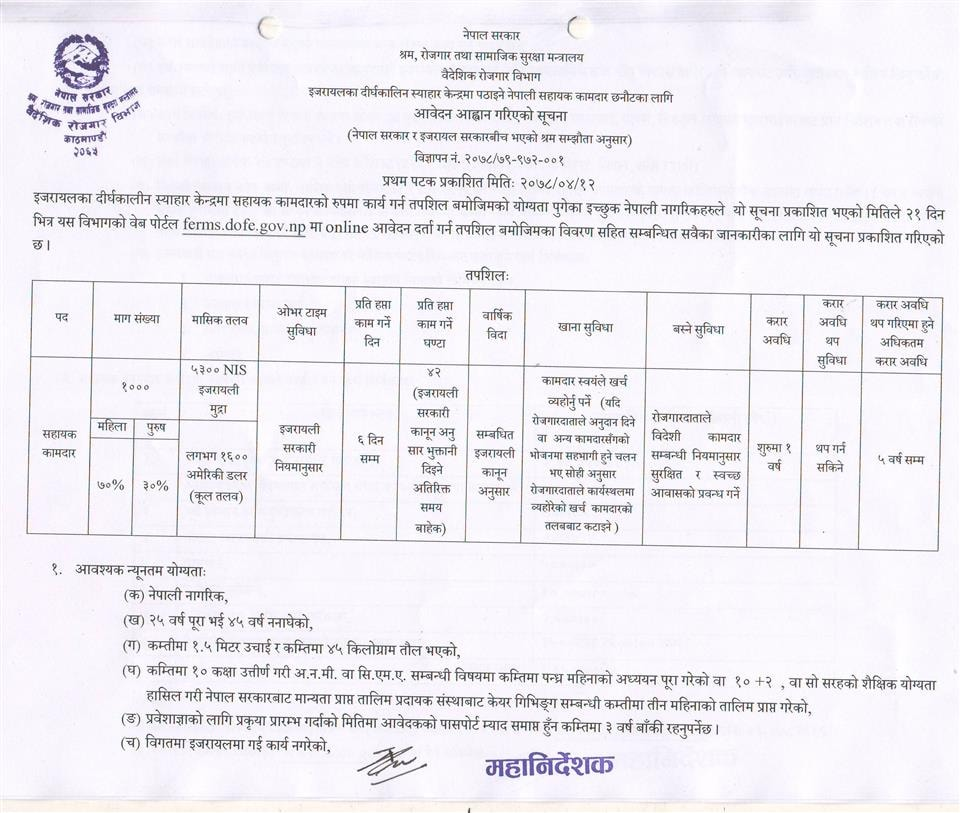 Israel Job Online Application Form
Israel is going to take one thousand auxiliary workers as care givers. The main duty of this group of people is to work in old age home of Israel. Basically this group of people work as the assistant of the nurse.
Physical Criteria of the Candidates
Height not less than 1.5 meter.
Weight minimum 45 kg.
Number of Vacancy: 1000
Nationality must be Nepali
ANM or CMA 15 months course completed.
Or minimum 3 months' care giving training
G2G Program
This is government to government program. So, there is no any agent for the processing. Hence the interested candidates will not face any fraud activity. Similarly, the job is very much secure for Nepali women. There is strict labor law in Israel. Therefore, Nepali women can work very comfortably in Israel.
Life in Israel
Israel is developed country in the world. The job is labor friendly in this country. Similarly, the government provides medical insurance to the migrant workers. Hence there is no risk for migrant workers for the treatment.
Letter of Foreign Employment Department
Here we have attached the letter from the foreign employment department. So, details about this government to government migrant workers is in this letter.
If you have any question about this job contact us.
1000 Migrant Workers
In this first lot Israel is going to enroll 1000 workers from Nepal. Among them 700 females and 300 males are going in this lot.
Salary and other Benefits
The workers have to work 42 hours in a week. The over time is according to the rule of Israel government. Migrant workers get accommodation. But the food is not provided by the government to the workers.
The minimum salary is American dollar 1600 per month.