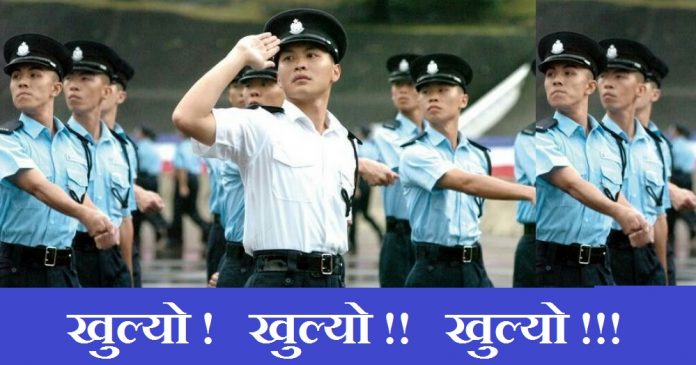 Here is Hong Kong Police Force Recruitment process. Are you really thinking to be a member of Hong Kong police force in your life?
Welcome to the Online Job Application page. Learn in details about online job application from this portal.
200 Vacancies in Hong Kong Police
Complete the Online Application form just now. The link for the online form is at the last of the article.
Well you have both opportunity as well as challenge to give protection and security to Hong Kong in difficult situations as well.
Hong Kong Police Force Recruitment Introduction
Hong Kong police force job is challenging yet it is rewarding too. So if you have courage enough in your mind then you are capable to be the member of Hong Kong Police force.
Application Method for HK Police Force
There are two methods for the job application.
Initial Application Form
You have to submit the G.F 340 online initial form for the recruitment of Hong Kong Police force. Police recruitment division will then inform you about selection process through email.
Government Vacancy Inquiry System
In this method you can submit the application form through government vacancies enquiry system. The police recruitment division informs the applicants via email for the selection process.
Entry Requirements of HK Police Force
If you want to be the member of HK police force either officer or constable you need to fulfill the following requirements.
You must be the permanent resident of Hong Kong special administrative region.
The applicants must have lived Hong Kong continuously for at least seven years.
The interested candidates can submit the online form 3-5 months before securing academic and language test.
Details about the entry requirement is available in the official website of Hong Kong Police force i.e www.police.gov.hk
Selection Process for HK Police Force Job
The selection process for the police inspector consists of written examination, interview and physical fitness test. But the process for police inspector and police constable is different.
Due to several limitations we are not able to mention all the details over here. Hence we kindly suggest you to follow the above official link for more information about it.
You might be Interested on Dubai Police Job Online Application Method
Physical Fitness Requirement for HK Police
Salary
Inspector / Senior Inspector
The salary for inspector with level 1 or above in both Chinese and English in examination is HK$47,690 – HK$88,250
Similarly qualification with degree/ associate degree or diploma is HK$46,295 – HK$88,250 *
Salary for academic qualification Matriculation (2A3O) / "Five Level 3 in the HKDSE", or equivalent HK$44,910 – HK$88,250
Salary for Constable with five passes or above
The salary for the constable with various academic qualification like Five passes in Chinese and English Language. It is same for Hong Kong Diploma in secondary education or attained in applied learning is Hong Kong dollar 25380 – 40610.
Hence Finally we would like to encourage all the eligible Nepalese youth to submit the online application. Wishing you best of luck.