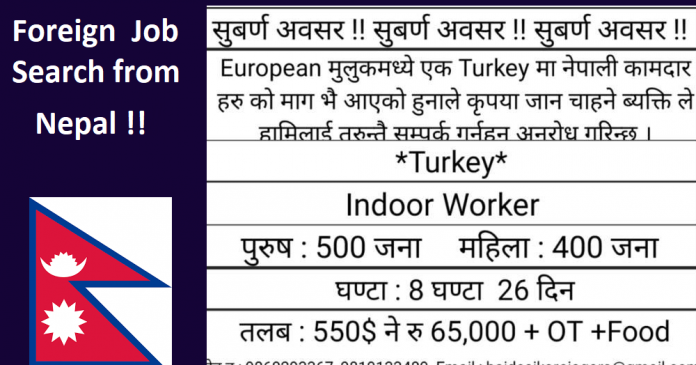 Are you thinking to go abroad for job? Well, you can make Foreign Job Search from Nepal. So for this you can go to the official page of Nepal government.

Foreign Job Search from Nepal
This is the official site to give the detail information about the different kinds of foreign jobs available in different countries. Now we provide the procedure to check the available jobs in different countries.
Job in Turkey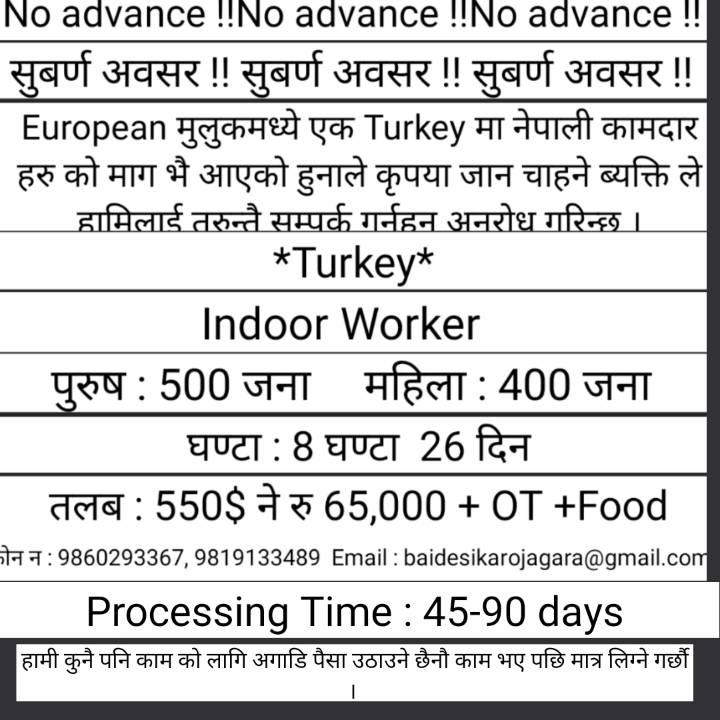 How to get the job detail in different countries?
Follow these steps to get the knowledge about the available jobs and related manpower company in Nepal.
Go to any internet browser like chrome, Firefox etc.
In the address bar type www.foreignjob.dofe.gov.np
It is the official site of Nepal government.
Qatar government is going to announce nearly 12 thousand vacancy in Qatar police for Nepali. Hence to learn more about it follow us.
Now you will see this interface.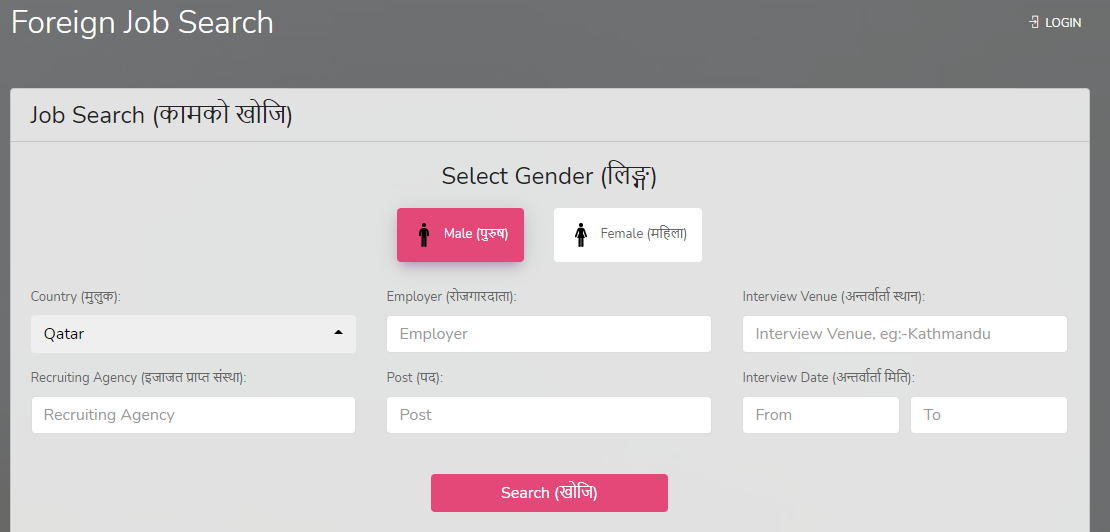 Here according to the interface provide the required information. Well, for this follow these steps.
Select the gender that is either you are male or female.
Now, choose the destination countries.
There are some other spaces to fill but if you do not know more about it just press enter.
You will now see the job demands from your selected countries. Scroll the page to get the lot number and company. At the same time, you can the salary and working hours. At the right hand side, you can tap to check the job details. This job details provide you the salary and other facilities.
Job Interview
This page gives you the job application deadline. It means you can manage your time looking at this. Similarly, it is a good time to select the destination country. But at this moment due to covid 19 you should be more conscious about the rules and regulation for the migrant workers in the destination country.
Some countries are not allowing the migrant workers who have not got the double dose corona vaccine. Hence you have to manage all the things before making the job application.
We have been working for the abroad job information. Hence if you have any confusion about it you can leave your comment in the comment box below.